Destin, FL Beach Wedding Testimonials
From Families, Brides and Grooms at Hilton Sandestin Beach
At the Hilton Sandestin Beach, we want to make your wedding dreams a reality. This is why, when we hear we've done just that, we are happy and fulfilled. Thank you so much for sharing your special day with us and for taking a moment to send us these kind words.
"My husband and I researched quite a few venues in Destin/SouthWalton area before we decided on the Hilton Sandestin Beach Golf Resort & Spa. Our coordinator, Erin, was such a pleasure to work with and always kept us in the loop. From the beginning of the planning process, we were impressed with how easy the Hilton Sandestin Beach made it. We purchased one of their wedding packages and added to it as needed. The vendors they selected for us were absolutely amazing, and we couldn't have picked them any better ourselves. If you're looking for an all-inclusive destination wedding package, the Hilton Sandestin Beach is your perfect match! We truly had our dream wedding, and we couldn't have done it without this amazing venue! " –Ashley L. via WeddingWire
---
"The wedding reception team at Hilton Sandestin Beach Golf Resort & Spa is fantastic. Carol is amazing. She answers all your questions in a timely fashion and makes your perfect wedding dreams come true. I highly recommend having your wedding there. There is very little stress involved and it is gorgeous. –Amanda K. via WeddingWire
---
"Our venue at Hilton Sandestin Beach Golf Resort & Spa was absolutely amazing! Not only was it perfect, but the service we had was also beyond what we expected. We could not have picked a better place! –Courtney M. via WeddingWire
---
"I would highly recommend Hilton Sandestin Beach Golf Resort & Spa as a venue for your destination wedding. Carol Juneau, our wedding coordinator, was the first person we met at our initial visit to this venue. She was exceedingly professional, and we immediately knew we were in good hands. Every step was explained clearly to us, and she answered our many questions. Our phone calls and emails were returned in a timely manner, which was important to us, as we only had six months to plan this wedding. She put together a tasting that we were fortunate enough to enjoy, and it was spectacular! We also met the chef, who was very kind to go over all of our food choices and wedding cake selections. You will have many food choices and packages at different price points to fit your budget. The wedding ceremony and reception were held in the Coral Ballroom. Both the setups for the ceremony and reception were incredibly beautiful and ran absolutely perfectly! The food was delicious, the presentation was spot on, and the wedding cake looked gorgeous, not to mention tasted heavenly! The drinks and music were available and enjoyed throughout the evening. All went as planned with Carol and her entire staff at the Hilton, including the in-house reservationists, as well as with our Serenity by the sea Spa appointments. The wedding was on time and went smoothly thanks to Carol and Kristi, our wedding planners. We were actually even a little ahead of our timeline schedule. We enjoyed this wedding celebration so much that we wish we could do it all again. You will surely enjoy all that the resort has to offer, including the restaurants, the pools, the gorgeous beaches and all that Florida sunshine! –Sharon E. via WeddingWire
A PLACE TO GATHER
Destin Voted "Best Beach" by the readers of USA Today!
Tripadvisor Travelers' Choice Award (2021)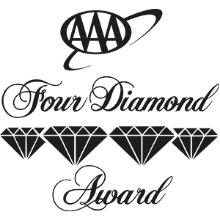 Traveler Review Award (2021)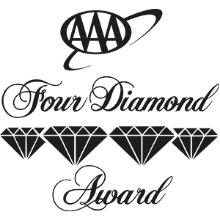 Four Diamond Restaurant (2000-2019)

Traveler Review Award (2021)