5 Steps to Creating the Perfect Event Aura!
From the bright of the beach colors to the cool breeze, there is inspiration to be found in every piece of Hilton Sandestin Beach Golf Resort & Spa. Through these 5 steps you can create a fresh, exciting event that is sure to embody the sunshine of springtime.

1. Choose Your Color Theme
At Hilton Sandestin Beach our ballrooms and meeting space were created with cool tones and with the appropriate lighting plan any color combination will be complemented by the room. Our banquet staff is able to acquire an assortment of colored tablecloths along with accompanying linens and chair covers to fit your color wants and needs. Typically color combinations tie into the company's brand standards or with the theme of the event. For instance, if you are planning a small business meeting for Hilton brand choosing navy tablecloths and white linens is a simple way to incorporate company brand standards.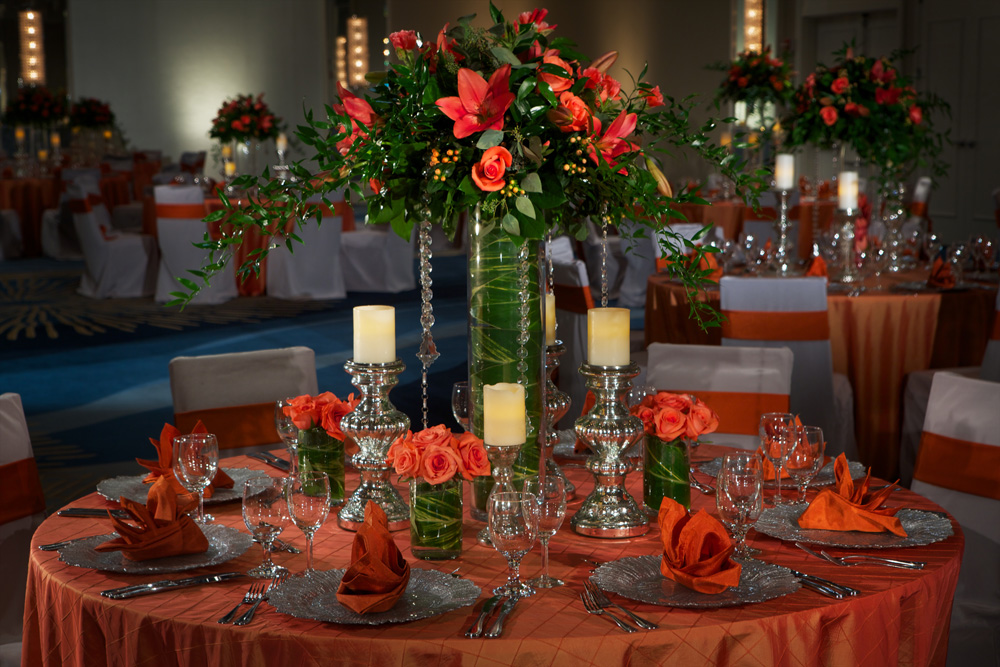 2. Form a Table Display
Once the color scheme has been chosen creating the ambiance for the rest of the room begins to fall into place. The tables should reflect the theme of the event, inspiring attendees during the experience while not becoming a distraction from the person speaking. Our event planning staff typically recommends using floral arrangements as centerpieces, which brighten a room without becoming tacky or too "theme" like. Always consider other pieces that may be necessary for your set-up as well such as name place cards, informative handouts and of course the dishware if serving a plated meal. All of these colors interact to create a welcoming start to your meeting, conference or event.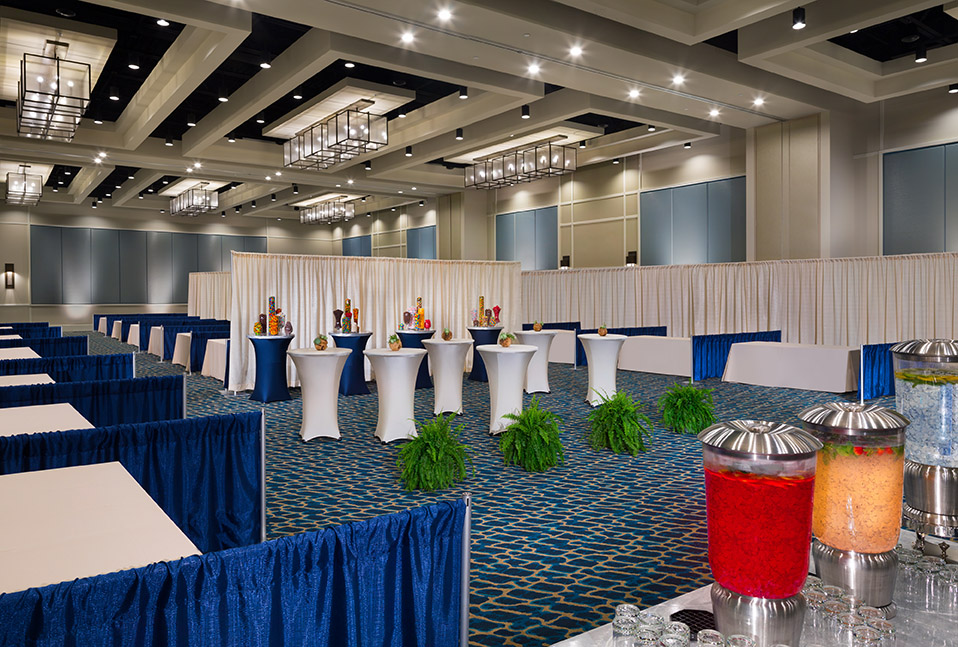 3. Highlight Your Decor
Depending on the size of your group, the layout of your event space will vary. When planning for a larger scale event like a conference or expo consider using your decorations as a way to bring a brighter, more colorful addition to the room. One of the easiest ways to do this is to use bowls of fruit as table decor on high-top tables. Some events even use large vases to display candies for the attendees, creating a visual display with a multipurpose function. Businessman Perry Paxton was quoted saying, "Excellence is in the details. Give attention to the details and excellence will come." Emphasize your details and let your event come to life.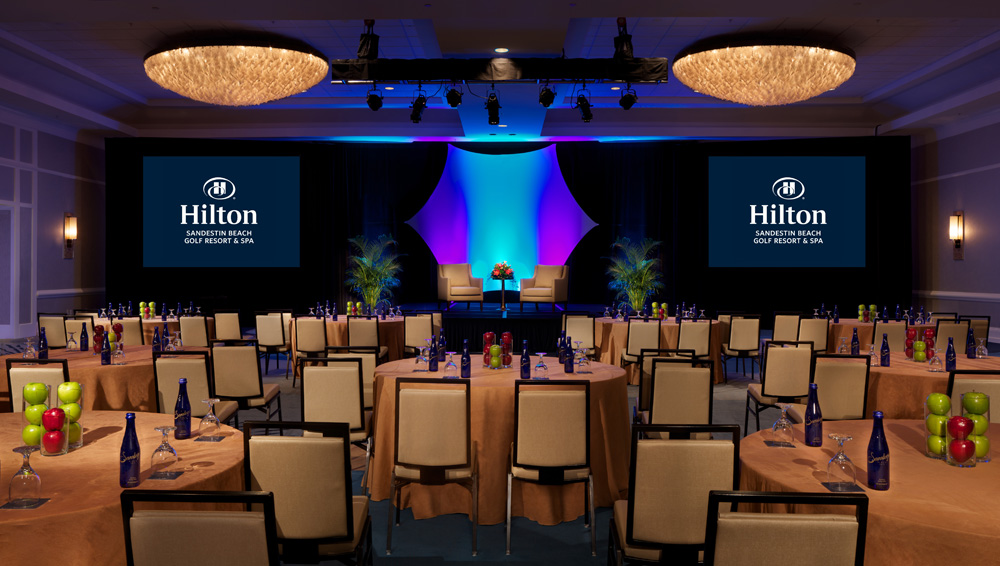 4. Create the Perfect Up Lighting
Well-placed lights can create the perfect ambiance at your event. Turn your event into an experience with colorful up lighting — an effortless way to take your event theme or decor up a notch. With a variety of colors and equipment our in-house AV team, Five Star AudioVisual, can put the final touches on your event to bring the theme to life. With the use of gobos you can project your company logo onto any wall, making it the main focus as your guests arrive. Feeling creative? Given enough lead-time our AV team can aid in composing a light show — an entertaining way to build a fun and engaging atmosphere.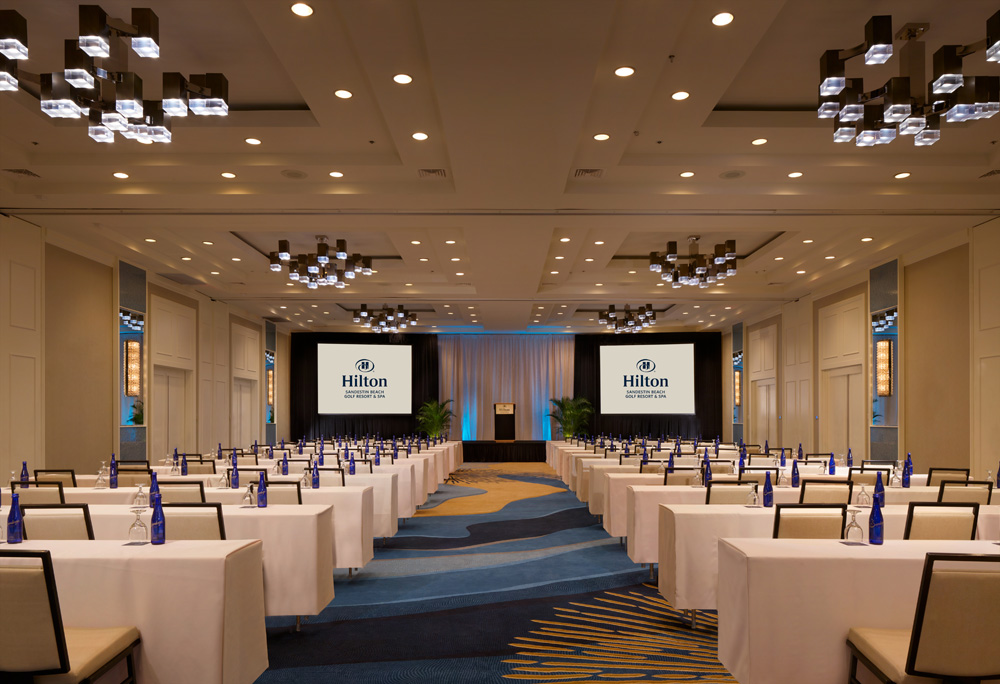 5. Visual Aids: A Bonus Boost
The use of technology these days can be seen everywhere so why not include it in your event? A compelling power point or an exciting video can be the perfect addition to keep your attendees engaged and entertained. Consider starting a social media competition and sharing the results LIVE! With large screen projectors and portable flat screen televisions our team is able to place your visual components just about anywhere in your event space. 
read MORE ABOUT Meetings and Events
A PLACE TO GATHER
Destin Voted "Best Beach" by the readers of USA Today!
Tripadvisor Travelers' Choice Award (2021)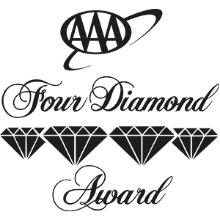 Traveler Review Award (2021)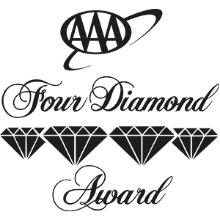 Four Diamond Restaurant (2000-2019)

Traveler Review Award (2021)