Learn More About the Wedding & Special Event Managers at Our Florida Wedding Venue
For a Beach Elopement or a Large, Florida Destination Wedding - We're Here to Help
Our weddings team at Hilton Sandestin Beach is second to none. This group of professionals is dedicated to making your big day as special as can be — whether you're local to the area or planning a destination wedding in Florida from afar. With industry expertise, attentive service and more, the team helps brides and grooms make their dreams a reality.
When planning a wedding, many of our brides and grooms form a close bond with their Wedding & Special Event Manager. But for those of you who haven't met the team — read on below for some insider information.
What kind of experience and expertise do the Wedding & Special Event Managers have?
Many of our Wedding & Special Event Managers have been working in the events industry for years — whether it's planning special events or coordinating catering for rehearsals and receptions. You can feel confident knowing your Wedding & Special Event Manager has a mix of relevant and useful skills. They are extremely organized, creative, and knowledgeable about local vendors, the latest wedding trends and more.
How will I get in touch with my Wedding & Special Event Manager?
After you request information on our website for a potential event at our Florida wedding venue, you'll receive an email from a Wedding & Special Event Manager to confirm your interest in Hilton Sandestin Beach. From there, we'll schedule a phone call to follow up and discuss your vision for your big day and logistics like timing, number of guests and more.
What happens next?
Typically we like to bring couples to the property early on in the discovery process. It's a great opportunity to show you around our Florida wedding venue, and help you envision certain elements of our property we just can't put into words — like our amazing beach and Gulf views. We know that the wedding process is really overwhelming early on with lots of information to absorb. We want to make things as painless as possible and will always start with the basics — reviewing costs, package information, venue logistics, and walking you through a typical wedding day here at Hilton Sandestin Beach.
I officially booked my wedding at Hilton Sandestin Beach. Which parts of the planning process will my Wedding & Special Event Coordinator assist me with?
In short — our role is to be organized, available and helpful so couples have a stress free and happy wedding from beginning to end. That means that we're involved in almost every step of the process, overseeing wedding details like menu choices, cake options, room/beach set up and more.
A few particularly helpful aspects of our role are time management and coordinating with vendors. Finding the best and most reasonably priced wedding vendors is one of the hardest parts of wedding planning. Luckily, at Hilton Sandestin Beach, all of our wedding packages include the vendors! Our Florida wedding venue is a one-stop-shop for everything you need. Once a couple contracts with us, our Wedding & Special Event Managers orchestrate the initial communication between the the couple and the vendors. While you'll work directly with the vendors from there, our Wedding & Special Event Managers often serve as a sounding board to brainstorm what other couples have done, what we've seen in the industry, and what will / will not work at our venue. We also provide our couples with a detailed timeline that maps out every stage of the planning process within the months leading up to their wedding day. We set reminders to touch base with our brides at these times to see how things are coming along and assist in any way we can — like a personal assistant for all your wedding needs!
Our Wedding & Special Event Managers work by your side from beginning to end making the planning process as painless (and fun!) as possible.
Can you help me plan my Florida destination wedding?
Of course! We host many destination weddings throughout the year. We can tweak our planning process for out-of-town brides so you can do everything from the comfort of your own home — and we'll handle everything that needs to be done in-person at Hilton Sandestin Beach.
What is the best part about working with the wedding team at Hilton Sandestin Beach?
Our hospitality is unparalleled! We know wedding planning can be hard and stressful, and there is only one shot to make it perfect. We strive for perfection from the first point of contact to the wedding day.
A PLACE TO GATHER
Destin Voted "Best Beach" by the readers of USA Today!
Tripadvisor Travelers' Choice Award (2021)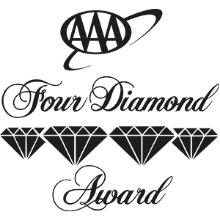 Traveler Review Award (2021)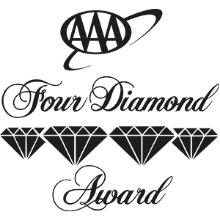 Four Diamond Restaurant (2000-2019)

Traveler Review Award (2021)