5 Spa Treatments to Refresh Your Skin
So you're begging for a skin treatment to renew that healthy glow and act as a moisturizer for your dry skin. But why stop at one treatment? Serenity by the sea Spa offers some of the best individual and side by side couples massages, manicures, pedicures and facials in Northwest Florida. Located in Miramar Beach, near Destin, Serenity by the sea Spa is the perfect place for a day of pampering to celebrate the arrival of spring — and say sayonara to winter.
From revitalizing facials to massages that ease the tensions you're feeling—here are five of the best spa treatments offered at Serenity by the sea Spa guaranteed to refresh your skin:
1. One of the Best Pedicures in Northwest Florida
If you're looking for something that takes the standard pedicure to a whole new level, try the Signature Seaweed Leaf Foot Ritual. It's so much more than a pedicure — it's an indulgent nourishing experience. In this signature treatment, which begins with a luxurious sea salt scrub exfoliation, our nail technician will wrap your lower legs in warmed Atlantic seaweed leaves to detoxify and increase circulation. Finally, we'll polish your nails with your OPI color of choice.
2. A Moisturizing Facial Mask
The most decadent facial offered for dry, dehydrated Winter skin at our award-winning spa is the Deluxe Hydrafacial. This treatment deeply cleanses, extracts, and hydrates the skin using super serums filled with antioxidants, peptides and hyaluronic acid. Your skin is pampered with a specialty booster of your choice and a customized mask to your skin-specific needs, followed by the use of LED light therapy to get the best benefit of your booster. You'll leave feeling refreshed, rejuvenated, and ready to welcome spring.
3. Exfoliating Skin Treatment
It's essential to exfoliate and re-mineralize skin after the cold, dry winter months. Our Replenishing Body Polish will do just that. During this treatment, our skin specialists at Serenity by the sea Spa apply a silky exfoliate containing sea-water crystals and marine AHA to your body. The polish gently sloughs away dead cells, leaving your skin feeling smooth and re-mineralized.
4. Relax with a Couples Massage (or Solo Massage)
We have a tendency to tense our muscles more than usual during the winter months — blame it on the colder weather and decrease in sunlight. A massage is the perfect way to relax and reverse some of that muscle tension. One of our favorite massages is the Serenity by Design, in which our massage therapists place two hot stones and hot towels over areas of tension to melt away stress, aches and pains. The stones soothe overworked muscles and minds. Indulge as a solo massage, or book a couples massage. Because de-stressing is more fun with a friend.
5. A Great Sandestin Manicure
Manicures are a spring essential. We offer a range of options to customize your perfect manicure. Beyond the classic nail prep, massage and polish, you can add a cooling mud or paraffin wrap, which acts as a moisturizer for dry skin, to rejuvenate your hands. Looking for a french manicure, or shellac polish? No problem — our nail technicians have it all. You can even take your polish home with you for at-home touch-ups. Our spa shoppe sells a range of OPI colors you're sure to love.
Feeling the need to indulge? Come see us in Miramar Beach (in Northwest Florida, near Destin) for a spa treatment...or five. We offer a full range of massages, manicures, pedicures, facials, body treatments and salon services. 
read MORE ABOUT Fitness and Relaxation
A PLACE TO GATHER
Destin Voted "Best Beach" by the readers of USA Today!
Tripadvisor Travelers' Choice Award (2021)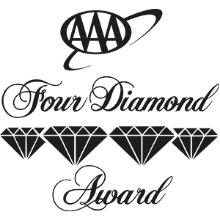 Traveler Review Award (2021)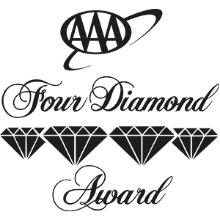 Four Diamond Restaurant (2000-2019)

Traveler Review Award (2021)