Beach Olympics: A Fun Team Building Activity for Any Group
During your event at Hilton Sandestin Beach, our knowledgeable recreation staff can help you put together the perfect agenda full of fun team building activities. One of our most popular team games is Beach Olympics — suitable for any group, large or small.
If you're interested in adding Beach Olympics to your group's agenda, read below for more information:
Beach Olympics Overview
Beach Olympics consists of 5-10 rounds of relay games and other team building activities. Groups are divided into four teams with equal amounts of participants (team size varies depending upon the size of your group). Each individual team will participate in all events and points are awarded to the top three finishing teams in each (point size varies for first, second and third place finishers). Events are completed in a round-robin style, with all teams competing in each event simultaneously. As the name suggests, activities take place on…the beach!
A member of the Hilton Sandestin Beach Golf Resort & Spa Recreation Team will serve as master of ceremonies, moderating the event and explaining the rules to your group. Additional staff members will facilitate each individual event, and keep score.
Note: Games/activities, time and team sizes can all be customized based on your group's unique needs.
Team Games
Our recreation staff will work with you to choose the best games for each round of Beach Olympics, that suit your group's individual needs. Our most popular team games include:
Army Crawl: Participants must army crawl on their stomach under rope barriers. Event operates as a relay — each team member must go down the course and back, then tag the next team member to do the same. The first team to complete it wins.
The Holey Bucket Brigade: Teams get a small bucket with holes in it, a large bucket at the end of a lane and a huge container full of water for everyone to share. During the game, every team takes from the water supply to fill the bucket containing the holes then tries to pour the remaining water into the large bucket at the end of the lane. The first to fill their bucket wins.
Car Wash Relay: Each team receives large car wash sponges. Teams take turns dipping the sponges into a bucket of water at the start of each lane and have to run the soaked sponge down to an empty bucket at the end of the lane to fill it up.
Fire Hydrant: Each person takes a seat on the ground in a line. The person behind you faces your back. Each person gets a bucket. The first person in line gets a full bucket of water. Without speaking, each person must completely dump the bucket of water over the back of their head while the person behind tries to collect all the water they can. This continues until the last person in the row has gotten water. The team that ends up with the most water wins.
Giant Ring Toss: A giant-sized version of old-fashioned ring toss. We use hula hoops as the rings, and set up various poles scattered about 20+ feet away from the tosser. To win, wrap the most hula hoops around the various rings by the end of the designated time.
Blind Trust: All team members are blindfolded, except for one person who serves as the "spokesperson." This spokesperson must lead their teammates through various obstacles by giving verbal instructions (ex. "walk 3 steps, lift your right foot and step over, take one giant step"). The first team to complete the obstacle course wins (every team member must cross the finish line).
Brain Busters: Not all of our activities have to be physical. It's great to exercise the mind too. We have a variety of brain buster activities including Man Overboard, Reading Between the Lines, and even some 5th grade algebra puzzles.
Scavenger Hunts: Personalized upon request.
Other fun team games include Minute to Win It!, Mullet Toss, Water Balloon Toss, Musical Chairs, Landmines, and Scavenger Hunts. Custom and new events may be added upon request.
For more information, please call our Sales and Event Planning Department at
850-267-9600 and dial extention 7600 or
our Recreation Department at extension 3094.
read MORE ABOUT Meetings and Events
A PLACE TO GATHER
Destin Voted "Best Beach" by the readers of USA Today!
Tripadvisor Travelers' Choice Award (2021)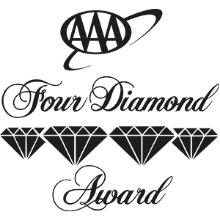 Traveler Review Award (2021)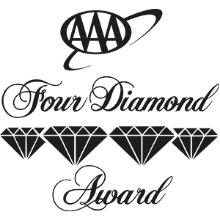 Four Diamond Restaurant (2000-2019)

Traveler Review Award (2021)