Destination Vow Renewals
Beach Ceremonies & All-Inclusive Packages
There are few places more beautiful than Hilton Sandestin Beach Golf Resort & Spa in Florida to renew your wedding vows. Situated on a white sandy beach, Hilton Sandestin's full-service resort offers packages for a spectacular destination vow renewal ceremony. 
Celebrate your love for one another at a private beachside ceremony or on one of our stunning outdoor decks. Or opt for a more formal gathering in one of our gorgeous indoor ballrooms. Our wedding coordinators double as vow renewal ceremony experts, working with you every step of the planning process from choosing the perfect ceremony location to picking out your menu. From sit-down affairs, special-themed bars and farewell brunches, we cater to guest lists of all sizes, all amid a stunning beachfront backdrop. 
Vow Renewal Packages Near Destin
At Hilton Sandestin Beach, we offer a variety of wedding and vow renewal packages to make your vow renewal ceremony feel effortless while you're planning it and extraordinary while you're here. Our Barefoot on the Beach Package is perfect for small vow renewal celebrations and includes everything from professional day-of coordination to a non-denominational officiant. 
The Emerald Waters Package  is ideal for larger gatherings and includes custom florals, a DJ, catering and more. For an all-inclusive vow renewal package, the Ultimate Beach Wedding Package is fit for the grandest of celebrations, wedding and vow renewals alike. If you want a more customized package for your renewal ceremony, schedule a meeting with one of our wedding coordinators, so we can create the ceremony of your dreams. 
Best Florida Destination Resort for Vow Renewals
After your ceremony, relax and take advantage of all Hilton Sandestin has to offer. Lounge at one of our three pools , dip your toes in the sand while catching up with guests at the beach, relax at our spa or play golf at one of four award-winning championship golf courses. At night, dine at one of our delicious on-site restaurants, ranging from a New York-style, AAA Four Diamond steakhouse to a Japanese restaurant serving fresh and hand-rolled sushi. Afterwards, schedule a private beach bonfire for you and your guests.  
Vow Renewal FAQs
Why Do People Renew Their Vows?
People renew their wedding vows for so many reasons, but the overarching reason is for a couple to affirm their love for and commitment to one another. Often, a milestone anniversary, a life-threatening illness, marital challenges or a desire to celebrate how far they've come spur couples to plan a wedding vow renewal ceremony. It's also a great excuse to bring close friends and family together for a big party. 
When Do You Renew Your Vows?
You can renew your wedding vows at any point in your marriage, but common times to do so are 5, 10, 25 and 50 years after you say "I do." Ultimately, you decide when the time is right. At Hilton Sandestin Beach, we're here to make your vow renewal ceremony just as meaningful and as celebratory as your wedding but without the stress. 
What Do I Need for a Vow Renewal Ceremony?
First, you'll need to pick a destination and invite guests. Similar to a wedding, you'll need an officiant for the ceremony, but this could be a trusted friend or someone you hire. Since this ceremony is not legally binding, you don't need to have a certified officiant, nor do you need to adhere to religious conventions. You'll want to pick out a menu for the day. You'll also need to decide the dress code for guests, but a renewal ceremony offers you more freedom for choosing what to wear. There's no need to wear a traditional wedding dress. Wear what you love. For a stress-free planning experience, choose from one of our vow renewal and wedding packages. 
A PLACE TO GATHER
Destin Voted "Best Beach" by the readers of USA Today!
Tripadvisor Travelers' Choice Award (2021)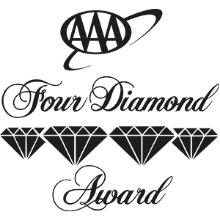 Traveler Review Award (2021)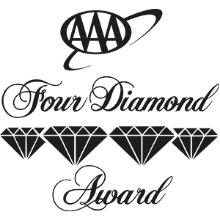 Four Diamond Restaurant (2000-2019)

Traveler Review Award (2021)