Barefoot's Beachside Bar & Grill
Come Barefoot, Leave Blissful
One of the most popular dining spots at Hilton Sandestin Beach Golf Resort & Spa is Barefoot's Beachside Bar & Grill. As its name suggests, this restaurant overlooks the resort's stunning beach, with its bright white sand and emerald green water. It's also a place guests can comfortably enjoy while barefoot.
Barefoot's is housed in a large, open-air space with both outdoor and covered seating. It's located adjacent to the resort's two outdoor pools as well as to the beachfront sunbathing deck. Barefoot's offers an amazing, unobstructed view of the Gulf of Mexico, friendly service, and a festive atmosphere.
The restaurant's menu features delicious casual fare and an array of creative cocktails. The appetizer list features Roasted Red Pepper Hummus, Chicken Quesadilla, Smoked Tuna Dip, and Jerk Chicken Nachos, made with crispy tortilla chips and hot queso. Enjoy our delicious raw bar item, peel-and-eat Shrimp. Entrees include burgers, hot dogs, wraps, fresh fish sandwiches, and fried shrimp. Barefoot's also has a gluten-free menu featuring nachos, raw bar items, salads, and grilled seafood, shellfish, and chicken.
Drinks with a View
The drink list is extensive, with Beachview Favorites including Rum Jungle (Bacardi Coconut Rum, Goslings 151, Bacardi Spiced Rum, Bacardi Black Rum, and Dekuyper Crème de Banana, with OJ and Pineapple Juice, Grenadine and garnished with a Pineapple Slice) and Floridian 75 (Skyy Blood Orange Vodka, St. Germain, lemonade, topped with prosecco, fresh lime, and orange garnish).
The drink menu also includes several different frozen drink creations, a large beer selection, and non-alcoholic options like sweet tea and juices.
Guests can watch sports on several flat-screen TVs surrounding the outdoor bar portion of the restaurant, and when the weather is cool, they are welcome to sit by Barefoot's fire pit to roast marshmallows.
Prices range from $6 to $13 for drinks, and from $10 to $28 for meals (does not include items at market price). 
A PLACE TO GATHER
Destin Voted "Best Beach" by the readers of USA Today!
Tripadvisor Travelers' Choice Award (2021)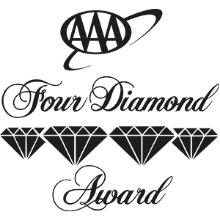 Traveler Review Award (2021)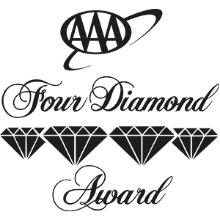 Four Diamond Restaurant (2000-2019)

Traveler Review Award (2021)