Why Do Meeting Planners Love Hilton Sandestin Beach?
Our Florida Meetings Are Second to None
At Hilton Sandestin Beach, we have great relationships with many meeting planners who return to our resort year after year for their Florida meetings, conferences and events. And it's no wonder — between our award-winning Destin-area event venue, on-site amenities and knowledgeable staff, we have everything a meeting planner needs to host a fantastic event. We're also conveniently located on the Florida panhandle — easily accessible from states in the Southeastern US who want the Florida experience, but don't want to travel all the way to Orlando or Miami.
Tom Dart from the Automobile Dealers Association of Alabama, Inc. knows first-hand how special the experience is at Hilton Sandestin Beach. A long time partner, Tom has been hosting events at Hilton Sandestin Beach for more than 30 years and even attended the property's grand opening in 1984. As the first beachfront event venue near Destin that could accommodate large groups, Hilton Sandestin Beach immediately stood out to Tom. Over three decades later, that still rings true.
"In all I have done about 20 conventions at Hilton Sandestin Beach," Tom says. "While we have tried other places in the past 30 years, we always come back to Hilton Sandestin Beach and plan to use it exclusively in the foreseeable future."
From small meetings for the Alabama Council of Association Executives to 500-plus attendee conventions for the Automobile Dealers Association of Alabama, Inc. — Tom has done it all. And his attendees consistently give our property high remarks.
Tom notes, "When we have tried other properties in the past, from the mountains to the casinos, we consistently have members say 'we enjoyed this convention but we need to go back to Hilton Sandestin Beach.'"
In planning each one of his meetings in Florida, Tom likes to keep a few things top of mind — solid programs, good food and outstanding entertainment. At Hilton Sandestin Beach, he finds all that and more. Tom has worked directly with the team to coordinate extra-special moments at each conference, like fireworks on the beach, which have been a big hit with children and adults alike. While the entertainment options are top-notch, the property's beachfront location (a huge perk at a meeting in Florida!) certainly doesn't go unnoticed.
As Tom says, "The direct beachfront location is the biggest selling point among our attendees, coupled with the ever expanding entertainment options available at the hotel and immediately surrounding area."
Conference attendees at Hilton Sandestin Beach enjoy a variety of on-site amenities and nearby attractions, which serve as a nice complement to any event. From our on-site spa to our AAA Four-Diamond Steakhouse (which is perfect for a small group dinner or Board get-together), there is so much to enjoy during an event at Hilton Sandestin Beach.
With the large variety of amenities, and 60,000 square-feet of indoor and outdoor meeting space, meeting planners can customize events to their liking. Whether you'd like to plan unique teambuilding events, bring in third-party vendors or more —  our staff is on-hand to help in any way we can.
"The Hilton Sandestin Beach team has been consistently excellent," Tom says."Whatever we ask for, the answer is always a cheerful 'YES.'"
See for yourself what makes Hilton Sandestin Beach a favorite among meeting planners. Request more information about our Destin-area event venue today. We'll see you at the beach!
read MORE ABOUT meetings and events
A PLACE TO GATHER
Destin Voted "Best Beach" by the readers of USA Today!
Tripadvisor Travelers' Choice Award (2021)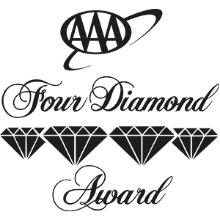 Traveler Review Award (2021)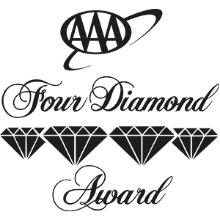 Four Diamond Restaurant (2000-2019)

Traveler Review Award (2021)