Wine and Dine at Hilton Sandestin Beach
A Guide to the Best of Our Many Wine Lists
Hilton Sandestin Beach is home to some of the best near Destin, Florida restaurants — so of course,  there is no shortage of places to indulge in a great glass of wine while on property. Whether you prefer to sip some Chardonnay on the pool deck (we'll even deliver it straight to your pool chair!), or indulge in a glass of late-night Merlot in the cozy chairs at Sandcastles Lounge — we have a spot, and a label, to please every palate!
Below, a few of our favorite wine selections (from our best wine lists!) that we encourage you to try during your stay at Hilton Sandestin Beach:
White Wines
Bonterra Sauvignon Blanc: This California wine contains blended fruit from three different growing regions in Mendocino, Lake and Sonoma counties. It's a very refreshing wine — with a crisp acidity and aromas of citrus, grapefruit and fresh cut grass. This wine is a great, refreshing treat on a hot day at the beach. Pair with oysters or the Fresh Catch Salad, who's citrus vinaigrette dressing will complement the citrus notes of the wine.
Where to Sip: Barefoot's Beachside Bar & Grill
Hess Chardonnay: Another California wine, this varietal hails from Monterey County. Sip this wine, and you'll immediately notice a distinct lemon-lime flavor, and a touch of apple. The natural acidity of the wine will pair nicely with Spicy Shrimp Tacos, though it's also a great choice to enjoy its own.
Where to Sip: Barefoot's Beachside Bar & Grill
Far Niente Chardonnay: This Napa Valley Chardonnay is a fresh wine with aromas of tropical fruit, melon and hints of fig. To complement the light, citrus flavors, the wine also features deep flavors of toasted nuts. The wine pairs well with dishes that feature a creamy sauce or goat cheese — like the Pork Belly Flatbread.
Where to Sip: Sandcastles Restaurant & Lounge, Hadashi Sushi Bar
Red Wines
1000 Stories Zinfandel, Bourbon Barrel Aged: This is an incredibly unique wine, aged in bourbon barrels to give it a layer of smokiness. The wine features red fruit scents and more complex black fruit flavors — all mixed with a touch of Petite Sirah and Syrah to enhance the flavors. Pair with a hearty meal, like the Grilled Filet Mignon or BBQ Shrimp & Grits.
Where to Sip: Sandcastles Restaurant & Lounge, Hadashi Sushi Bar
Chateau Montelena Cabernet: Montelena Winery in Napa Valley is a unique winery built into a hillside, with insulating stone walls three to twelve feet thick. The winery's rich cabernet is a full-bodied wine that pairs well with meaty mains like the Blackened Rib Steak.
Where to Sip: Sandcastles Restaurant & Lounge, Hadashi Sushi Bar
Belle Glos Pinot Noir: This Pinot Noir is a deep ruby red color, and features dark berry flavors and aromas, with hints of black licorice and dark chocolate. It's a rich wine with firm acidity. It's also very diverse, and can pair well with anything from salmon to duck and more.
Where to Sip: Seagar's Prime Steaks & Seafood (see the full, award-winning wine list at Seagar's Prime Steaks & Seafood here).
Visit Hilton Sandestin Beach to sip the wines above, and try many more from our extensive wine lists. You'll also be able to dine at fantastic Destin, Florida restaurants — serving everything from delicious steak, to fresh seafood, sushi and more — while on property!
A PLACE TO GATHER
Destin Voted "Best Beach" by the readers of USA Today!
Tripadvisor Travelers' Choice Award (2021)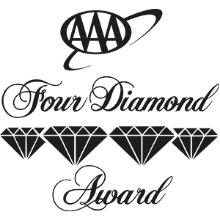 Traveler Review Award (2021)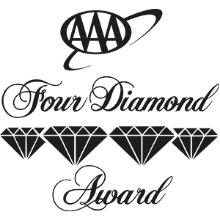 Four Diamond Restaurant (2000-2019)

Traveler Review Award (2021)