Hadashi: A Sandestin Sushi Restaurant to Please Your Palate
Hadashi Sushi Bar is located on the lower level of Hilton Sandestin Beach Golf Resort & Spa — inside Sandcastles Lounge, next to the lobby. It's a great spot to enjoy delicious, authentic Japanese sushi and a cocktail (or two!), or catch a game while you munch on some food. The restaurant is open to guests and local residents alike — so if you're in the South Walton or Destin area, we invite you to join us!
The Best Sushi Sandestin Has to Offer
At Hadashi, you can get up close and personal with our sushi extraordinaire, Jin Kim. Chef Kim has been with Hilton for over a decade and serves up the best sushi in South Walton. Take a seat at the sushi bar and watch as he prepares a variety of fresh traditional sushi dishes and specialty rolls right before your eyes.
The menu features all the classics — from appetizers like edamame and miso soup, to all your favorite sushi rolls like the Philadelphia, California, Spicy Tuna and more. We also have some specialty rolls exclusive to Hilton Sandestin Beach, including the Cool Breeze, which features smoked salmon, avocado, tuna, mango & krab wrapped in cucumber strips with Sunomono sauce. Our nigiri and sashimi are also very popular — try the maguro nigiri or sashimi with bluefin tuna, or the hamachi nigiri and sashimi with yellowtail.
Date Night, Dinner for One, Or Share With Friends
Hadashi Sushi Bar has an intimate, warm atmosphere — perfect for a fun date night with that special someone. The restaurant's lounge atmosphere is also perfect for a get together with friends. Share a Chef Specialty Sashimi Plate – complete with Ahi tuna, salmon, yellowtail, escolar, white fish — and indulge in some sake or Sapporo.
If you're dining solo — no problem. Take a seat at the bar and chat with our sushi chefs (or your neighbors!). And if you're a guest of the hotel, you can also enjoy a selection of dishes from Hadashi Sushi Bar from the comforts of your hotel room. A variety of appetizers and sushi rolls are available on our in-room dining menu — maybe you'd like enjoy a private sushi dinner on your balcony while you watch the sunset!
Join us on your next trip to the South Walton or Destin area, and indulge in some great, authentic Japanese sushi. No reservations necessary — the restaurant is open from 4-10 p.m (hours vary seasonally). We'll see you there!
A PLACE TO GATHER
Destin Voted "Best Beach" by the readers of USA Today!
Tripadvisor Travelers' Choice Award (2021)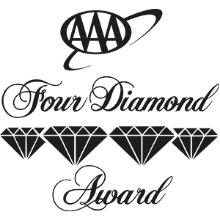 Traveler Review Award (2021)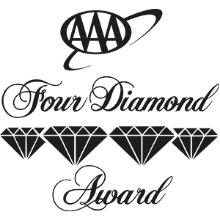 Four Diamond Restaurant (2000-2019)

Traveler Review Award (2021)