Near Destin Florida Beach Weddings
Why Choose Near Destin for your Florida Beach Wedding?
Isn't it easy to choose a wedding destination when you know your guests will love it as much as you do? Hilton Sandestin Beach Golf Resort & Spa presents an easy choice for Destin-area beach weddings – combining the best in location, amenities and activities to create an unforgettable experience for you and your wedding guests:
Beaches: Ours are world-famous, consistently noted by travelers and travel writers for their sugar-white, powder-soft sand and emerald-green water. Florida's Emerald Coast, as our oasis is called, is also the state's gentle coast – you'll know it when you feel the Gulf of Mexico softly lapping at your feet. (Our beaches, of course, are as inviting for your Florida beach wedding as they are for your entire group to enjoy throughout your stay at Hilton Sandestin Beach.)
Weather: For Florida beach weddings – and everything else you and your guests will want to experience while you're near Destin – it doesn't get much better than this: some-340 days of sunshine and milder temperatures than you'll find throughout most of Florida. (The Destin-area highs average within the sweet spot of 60-80 degrees Fahrenheit almost year 'round, though summers trend higher – the perfect excuse to take a dip in the resort pool or splash in the Gulf!)
Golf: Weather this gorgeous fuels Florida's reputation for legendary golf, and Hilton Sandestin Beach provides you easy access to four award-winning courses, operated by Sandestin®. Trust us – your guests can't wait to golf here – and golf outings factor popularly into the Destin-area beach wedding weekends we help couples arrange.
Fishing: As our location implies (Gulf of Mexico to one side; Choctawhatchee Bay to the other), fishing is big here. In fact, Destin is commonly called "the world's luckiest fishing village" – as our ever-present access to deep-sea charters, shore- and pier-fishing nearly guarantees success for any angler. Fishing excursions are another wedding-weekend signature – ask your Hilton Sandestin Beach Wedding Coordinator for ideas.
Spa: For all Destin-area offers to keep your guests actively engaged, may we suggest Hilton Sandestin Beach's Serenity by the sea Spa to relax them? Our on-site spa is 11,000 square feet of pure bliss, featuring a full-service salon and body, massage and facial treatments. Just for you, bridal (and bridal party) packages, as well as couple's massages, are available.
Shopping: Hilton Sandestin Beach is positively surrounded by shops (many of them tied to alluring dining and entertainment districts). Browse open-air collections of boutiques at Sandestin®, including the Silver Sands Premium Outlets, The Village of Baytowne Wharf and Grand Boulevard. Nearby, you'll find designer outlets and the picturesque communities of Scenic Highway 30A, where art galleries and specialty stores are de rigueur.
Location: It's an easy drive to Hilton Sandestin Beach from much of the Southeastern U.S. (315 miles from Atlanta; 250 miles from New Orleans and Birmingham), but three airports also serve the area: Destin — Fort Walton Beach Airport (VPS), Pensacola International Airport (PNS) and Northwest Florida Beaches International Airport (ECP).
A PLACE TO GATHER
Destin Voted "Best Beach" by the readers of USA Today!
Tripadvisor Travelers' Choice Award (2021)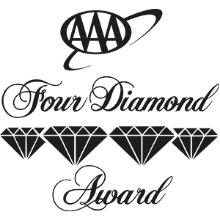 Traveler Review Award (2021)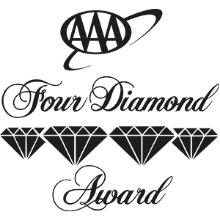 Four Diamond Restaurant (2000-2019)

Traveler Review Award (2021)