Beyond the Fitness Center
Easy Pool Workouts to Enjoy at Hilton Sandestin Beach
At Hilton Sandestin Beach, we're able to provide guests with access to one of the best gyms in Sandestin. Our 24-hour fitness center features eight low-impact treadmills and eight elliptical fitness trainers — each with its own TV so you can work out and tune in at the same time.
Even though we offer an incredible Destin fitness center facility, we know that some guests hate to waste valuable vacation time indoors.
Fret not! Hilton Sandestin Beach has a variety of outdoor facilities available to help you stay in shape as well. From sunrise yoga classes on our outdoor deck, to a bike ride around the property or a jog on the beach — there are plenty of opportunities to work up a sweat outside.  We also offer stand up paddleboards, kayaks and volleyballs for rent on the beach!
In addition, two outdoor pools (and one indoor) on property provide the perfect backdrop for an full-body workout. Below, some tips and tricks to create a DIY pool workout during your vacation at Hilton Sandestin Beach.
1. High Knees: Hop in the pool. Find an area deep enough that the water just touches your rib cage. Run back and forth to and from each end of the pool. Keep your knees high — almost to the point where they touch the top of the water — and move your arms from front to back as if you were running on land. This full body workout is great for your legs and core.
2. Tread Water: Treading water is another great full body workout that's easy on the joints. Amp up the exercise by turning it into an interval workout — alternate between a light tread, and faster paced tread movements every 60 seconds until you reach 10 minutes.
3. Leg Lifts: Find a spot at the pool where your feet touch the ground, but your head remains above water. Lift your leg out to the side, perpendicular to your torso. Alternate between your left and right leg. Add ankle weights (or wrap a pool noodle around your ankle!) to increase resistance.
4. Bicycle: Lean your back against the side of the pool and raise your legs straight out in front of you. Pedal your feet, as you would on a bicycle, for a low-resistance leg workout.
From our beautiful Destin fitness center to our pools and beyond, there are plenty of opportunities to exercise while you travel at Hilton Sandestin Beach.
read MORE ABOUT fitness and relaxation
A PLACE TO GATHER
Destin Voted "Best Beach" by the readers of USA Today!
Tripadvisor Travelers' Choice Award (2021)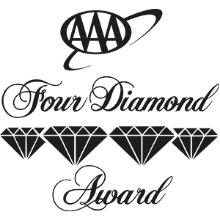 Traveler Review Award (2021)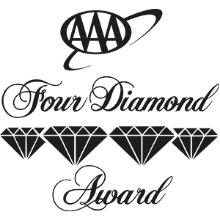 Four Diamond Restaurant (2000-2019)

Traveler Review Award (2021)