Coastal Dune Lakes
Explore rare and beautiful Natural Wonders
While the beautiful beach and Gulf of Mexico are the marquee attractions, this region is also home to a collection of rare natural wonders – coastal dune lakes.
South Walton is home to 15 of these lakes, more than any other location on Earth. Only Madagascar, Australia, New Zealand and the United States Northwest Pacific Coast offer similar ecosystems. Two of the area's dune lakes – Morris Lake and Campbell Lake – can be found just a few miles away from the Hilton Sandestin Beach at Topsail Hill Preserve State Park.
Nestled behind sand dunes, rainwater and other fresh water sources fill the dune lakes. The lakes' small inlets occasionally open to the Gulf, allowing salt water and fresh water to periodically exchange. When the lake level reaches a certain critical height, the weakest area of sand around the bank separating the lake from the Gulf will "blowout", releasing fresh water into the Gulf. Because it is denser than fresh water, some seawater will flow into the lake, creating an esturine environment that supports a great variety of marine and bird life.
Once the lake's freshwater level subsides, the opening between the lake and the Gulf will disappear until that critical height is reached again and the process repeats itself. Some dune lakes are connected to the Gulf for long periods of time, while others, like Campbell Lake, rarely make the exchange. They offer great opportunities for fishing, hiking, paddling and bird watching.
read MORE ABOUT Activities and Attractions
A PLACE TO GATHER
Destin Voted "Best Beach" by the readers of USA Today!
Tripadvisor Travelers' Choice Award (2021)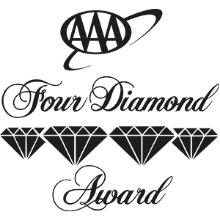 Traveler Review Award (2021)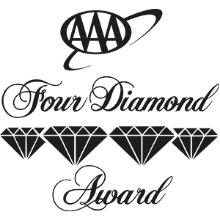 Four Diamond Restaurant (2000-2019)

Traveler Review Award (2021)