Gluten-Free on the Gulf Coast
Restaurants with Gluten-Free Options at Hilton Sandestin Beach
If you're looking for fabulous restaurants on the Gulf Coast, look no further than Hilton Sandestin Beach Golf Resort & Spa. Located in South Walton's Miramar Beach, a 20-minute drive from Destin, Florida, we have a variety of dining options — from sushi to seafood, to gourmet hot dogs and more.
One of the best features of our on-site restaurants is a variety of gluten-free menu options and meals. Below, some of our favorite gluten-free options across the resort.
Barefoot's is our outdoor restaurant, situated between our two pools and steps from the beach. The restaurant has an entire gluten-free menu to offer guests. The menu includes options like burgers and hot dogs on gluten-free rolls (or lettuce wraps), fresh salads, fish tacos, oysters and more. The entire Barefoot's menu is also available to you while you're relaxing on the beach. Our Sandkickers (waitstaff walking along the beach) will take your order right from your beach chair. Look for them in their signature blue swimsuits. Or you can log onto Barefootsonline.com (available seasonally) to place your order from your mobile device.
Sandcastles also features a variety of gluten-free meal options throughout the day. The restaurant is located on the first floor of the resort, next to the lobby, and serves up delicious gluten-free salads and sandwiches. Some of our favorites include the Grouper Sandwich — grilled, blackened or fried, on a gluten-free bun or lettuce wrap, served with a key lime cilantro tartar sauce, and the Sandcastles Club — smoked turkey, applewood smoked ham, bacon, Havarti cheese, lettuce and tomato on toasted gluten-free bread or a lettuce wrap.
If you're looking for a fine dining restaurant on the Gulf Coast with gluten-free options, Seagar's Prime Steaks & Seafood is an excellent choice. The menu features gluten-free delicacies like Broiled Gulf Oysters and Blue Crab Claws. For your entree, try the Seared Snapper, Maine Lobster, Alaskan King Crab or the Broiled Rock Lobster. The restaurant also features a variety of gluten-free sides and desserts!
Our staff is committed to providing a variety of culinary options to suit your needs. Enjoy a gluten-free meal at one of our top-notch restaurants during your visit to the Gulf Coast.
A PLACE TO GATHER
Destin Voted "Best Beach" by the readers of USA Today!
Tripadvisor Travelers' Choice Award (2021)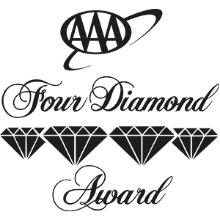 Traveler Review Award (2021)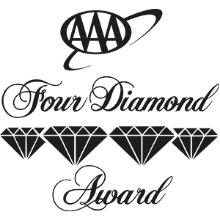 Four Diamond Restaurant (2000-2019)

Traveler Review Award (2021)