A Meal With A View
Three Best Places to Stop and Snack at Our Florida Beach Resort
Hilton Sandestin Beach is a Florida beach resort located directly on the shores of the Gulf of Mexico. Our prime location offers guests stunning views of sugar-white sand and emerald water. Take advantage of this amazing perk during your time with us and find a few minutes to yourself to slow down, enjoy a snack and stare off into the sand, surf or sunset!
From our on-site dining venues to some creative grab-and-go snacking options, there are plenty of ways to enjoy a meal with a view.
1. Gulf Front Tables at Barefoot's
Our first suggestion is to head to Barefoot's Beachside Bar & Grill, located in the center of our pool deck, surrounded by two pools and just steps away from the beach. Order an appetizer such as nachos or smoked tuna dip for a mid-afternoon snack and indulge in a cocktail or frozen beverage. At Barefoot's, you get the benefit of multiple views — the bustling pool area in the heart of our resort and a wide-angle view of our stunning beach.
2. Beach Chair
Want to be even closer to the water during your Florida beach resort vacation — no problem! Enjoy snack time from your beach chair. Venture to Picnix Poolside Market, just steps from the beach, and pick up a variety of grab-and-go snacks like smoothies, jumbo pretzels and personal pan pizzas. Bring your snack back to your chair and voila! You'll enjoy uninterrupted views of the horizon line and Gulf waves.
You can also order food from Barefoot's Beachside Bar & Grill directly to your beach chair from your mobile device or track down one of our sand kickers for beachside service from The Sandbar (all available seasonally).
3. Sunrise Deck
For the early birds, take some time to enjoy the view on our Sunrise Deck. Aptly named, this deck is the perfect place to watch the sun rise across the resort, beach and Gulf. Wake up early and pick up breakfast to-go from The Coffee Shop. This market is located just off the main lobby and is perfect for a caffeine fix and a morning pastry or bagel. Walk your food to the outdoor pool area and over to our Sunrise Deck. Settle into one of our pool chairs and enjoy the peace and quiet of gentle waves lapping the shore at our Florida beach resort.
Hilton Sandestin Beach is the perfect place to enjoy stunning views of the Gulf of Mexico. Grab yourself a snack, and make the most of our time at our Florida beach resort!
A PLACE TO GATHER
Destin Voted "Best Beach" by the readers of USA Today!
Tripadvisor Travelers' Choice Award (2021)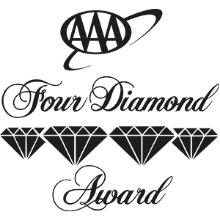 Traveler Review Award (2021)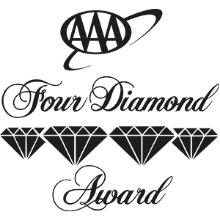 Four Diamond Restaurant (2000-2019)

Traveler Review Award (2021)