The Benefits of Mindfulness
Why Meditation and Mindfulness Should be Part of the Agenda at Your Florida Meeting
Today's conference goers want a comprehensive agenda with a variety of sessions — education, case studies, entertainment, inspiration and more. Add something unique to the agenda at your next Florida meeting and introduce attendees to the benefits of mindfulness and meditation in the workplace. Understanding the benefits of mindfulness is useful to all, no matter what the subject matter of your conference may be.
Mindfulness gained popularity in the workplace over the past few years. With roots as a therapeutic technique, mindfulness is defined as the mental state when one is completely focused on the present moment. It's the practice of actively noticing the things within and around you — sights, smells, feelings and more — to help your mind become completely engrossed in the here and now. The technique has many benefits, increasing energy levels, improving concentration and boosting creativity.
Naturally, it's extremely beneficial in the business world. Today's workers are inundated with calls, emails and texts at all hours of the day. We've become a society of extreme multitaskers and living in the present moment is becoming harder and harder to do. But using mindfulness to relieve the anxiety of analyzing multiple inputs of information, employees can focus on the task at hand and train themselves to work smarter in the present moment. Huge companies like Target, Ford and General Mills have all bought into the benefits of mindfulness and include a dedication to mindfulness in their employee well-being programs.
An interactive mindfulness meditation session, where conference attendees can learn how to achieve this state of being, is a unique and valuable addition to any conference agenda. So how can you integrate this practice into your next Florida meeting?
Take advantage of the flexible facilities at Hilton Sandestin Beach Golf Resort & Spa to set up a meditation room for attendees. We have multiple ballrooms and breakout rooms that can be converted into meditation centers depending on the size of your conference. Or, take advantage of our beautiful beachfront location on the Gulf of Mexico and bring attendees out to the beach for a session. Using the sound of the waves and the feeling of a light Gulf breeze to help attendees concentrate on the present moment can provide the perfect backdrop to teach this technique.
Try something different at your next Florida meeting. Include a session about mindfulness and help your attendees unlock their creative spirit and improve concentration in the workplace.
REQUEST A PROPOSAL
read MORE ABOUT Meetings and Events
A PLACE TO GATHER
Destin Voted "Best Beach" by the readers of USA Today!
Tripadvisor Travelers' Choice Award (2021)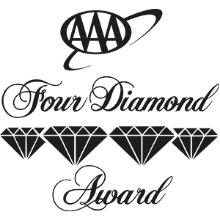 Traveler Review Award (2021)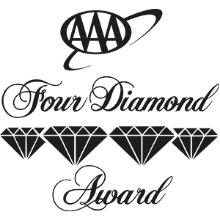 Four Diamond Restaurant (2000-2019)

Traveler Review Award (2021)