3 Professional Goals to Keep Top of Mind at Your Next Conference
Tips for Conference Goers at our Destin Event Venue
At our Destin-area event venue, we host many business conferences and corporate events. We've seen a variety of companies come through our doors — from Fortune 500s to nonprofit organizations and more. And we've learned a lot of valuable information for attendees by observing these events over and over again.
During your time at an industry conference or corporate event, make sure to keep these three professional goals in mind:
1. Learn
First and foremost, you're there to learn — whether it's to learn a new skill, gain insights from a case study or brainstorm about the future of your industry. Get the most out of your time at Hilton Sandestin Beach and pack your schedule full of informative sessions. Our Destin event venue has a variety of breakout rooms so there are usually multiple sessions going on at once. Plan ahead and review the agenda before the conference starts so you have a game plan and don't waste any time. If you have some flexibility, step outside your industry track. If something on the conference agenda looks interesting but doesn't squarely fit in your wheelhouse, you should still give it a try. You never know where and when you'll learn something valuable.
2. Network
In addition to the session speakers, you can also learn a lot from your peers. Use coffee breaks, happy hours and luncheon celebrations as opportunities to make new connections. Or schedule your own coffee break or happy hour — our Destin event venue has some great restaurants and bars that provide the perfect backdrop for a networking meeting. Talk to a stranger and ask them about their past experience, top priorities for the year ahead and more. Always look for opportunities to expand your network — and don't treat networking as a short term priority. It's okay if you can't offer a connection a tangible benefit right away, and vice versa. Focus on building a long-term connection. As with those unexpectedly helpful sessions, you never know when a connection will come in handy.
3. Be Inspired
Don't put too much pressure on yourself to "get down to business." Conferences are an opportunity to break away from your normal routine and get out of the office. New surroundings and a different schedule can create the perfect conditions for creativity. Let yourself go on a tangent during an interesting conversation with a fellow attendee, take a walk around a new place before hunkering down with your computer to check in at the office and put yourself in unfamiliar and interesting new situations. Whether it's an interesting speaker, a new friend, or an inspiring sunset (which our beachfront event venue near Destin knows all about!) conferences are full of opportunities for inspiration. Take advantage of them!
read MORE ABOUT meetings and events
A PLACE TO GATHER
Destin Voted "Best Beach" by the readers of USA Today!
Tripadvisor Travelers' Choice Award (2021)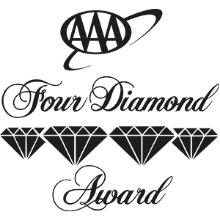 Traveler Review Award (2021)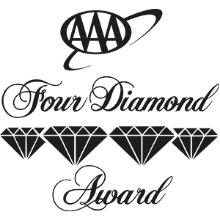 Four Diamond Restaurant (2000-2019)

Traveler Review Award (2021)