What to Sip This Summer
The Top 5 Summer Sips at Our Sandestin Restaurants 
When the weather heats up, you'll want to cool down with a refreshing drink. Don't worry—the menus at our Sandestin restaurants feature a variety of summer cocktails, refreshing flavored water and frozen delights. Visit Hilton Sandestin Beach on your next summer vacation in Florida and cool down with one of these delicious beverages.
1. Frozen Daiquiri
At Barefoot's Beachside Bar & Grill our favorite way to stay cool during the summertime is with a frozen cocktail. Enjoy a variety of frozen daiquiris that grace the grill's menu! Enjoy your beverage at our outdoor bar next to the beaches of Sandestin or opt to sip your drink from the sand.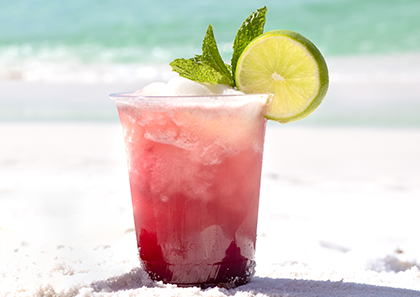 2. Rum Cocktails
Barefoot's also offers a variety of other cocktails that are great for a day at the beach or pool. Elsewhere on the menu, check out our tropical beach drinks like the Rum Jungle. With four different types of rum this tropical cocktail will have you dancing to your own beat in no time. This colorful drink pairs well with a burger from Barefoot's and an afternoon lounging poolside. The best part? We'll deliver any drink (plus food!) from Barefoot's straight to your pool or beach chair! Flag down a member of our beachside waitstaff or just place your order from your phone at barefootsonline.com (available seasonally). Peruse our menu, order and enjoy—all without ever leaving your chair.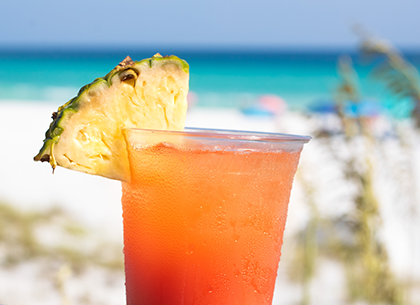 3. A Classic Margarita
Rounding out the menu at Barefoot's is our take on a classic, the Frozen Margarita. Personalize this timeless cocktail and make it strawberry, peach, mango or passion fruit! Enjoy postcard views while you cool down in the summertime heat. Don't forget to snap a picture of your drink and the view for Instagram—the beachside bar at Barefoot's is one of the top places to grab a drink on the beach in Sandestin.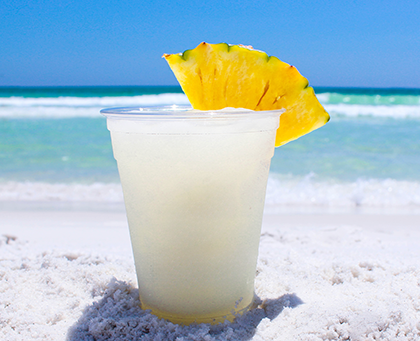 4. Fruit-Infused Water
Barefoot's isn't the only place you'll find refreshing summer drinks. Serenity at the sea Spa has its own fair share of refreshing beverages to help guests hydrate during a day of pampering at our award-winning Sandestin spa. Around the spa, indulge in some delicious fruit-infused water featuring crisp cucumber, citrus flavors like lemon and orange, and more! Both healthy and refreshing, this cool drink pairs well with a relaxing summertime spa day.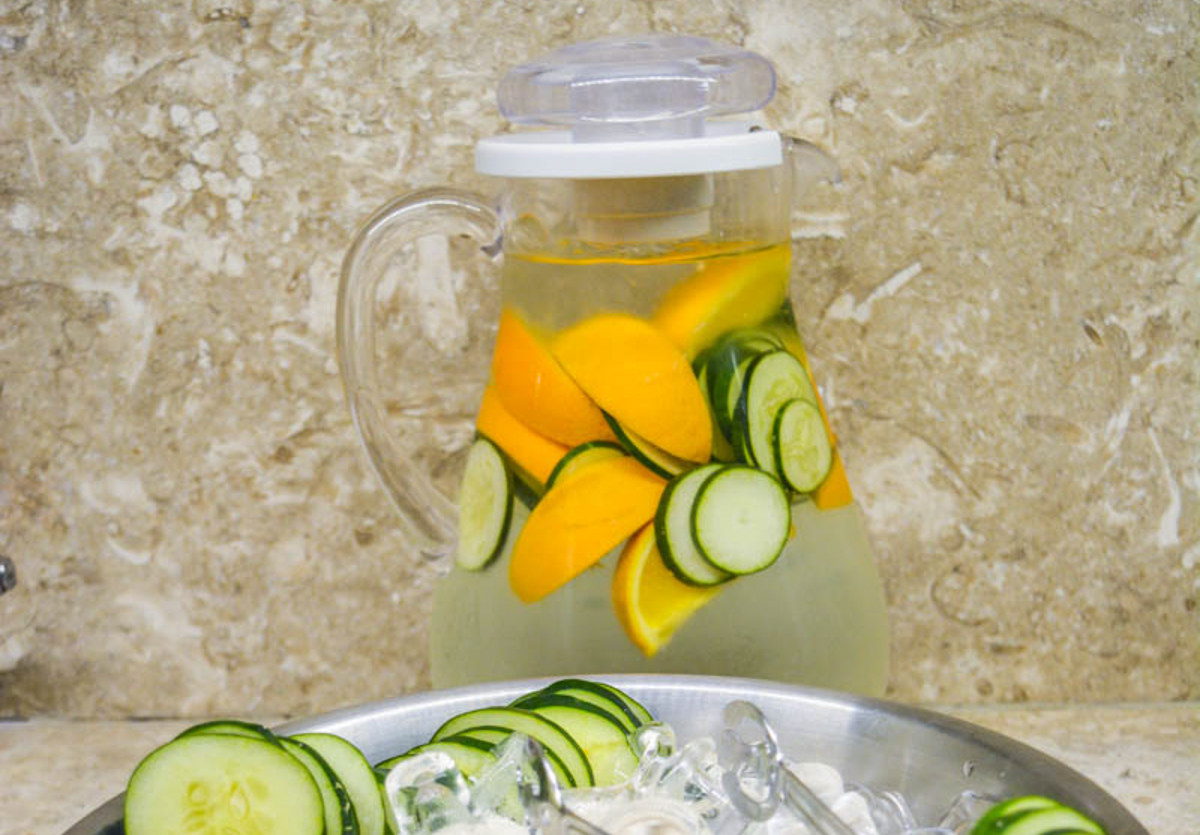 5. Wine at Seagar's
You may know Seagar's Prime Steaks & Seafood for its award-winning menu of USDA prime steaks. In fact, it's the only steakhouse in Destin that has earned a AAA Four-Diamond designation. But did you know the restaurant also features an award-winning wine list? Seasonal specialties compliment a lineup of world-renowned labels hand picked by the knowledgeable wine connoisseurs at Seagar's. On a hot summer day, stop in for a delicious dinner and a refreshing glass of wine—like a sparkling Moscato or a glass of Chardonnay.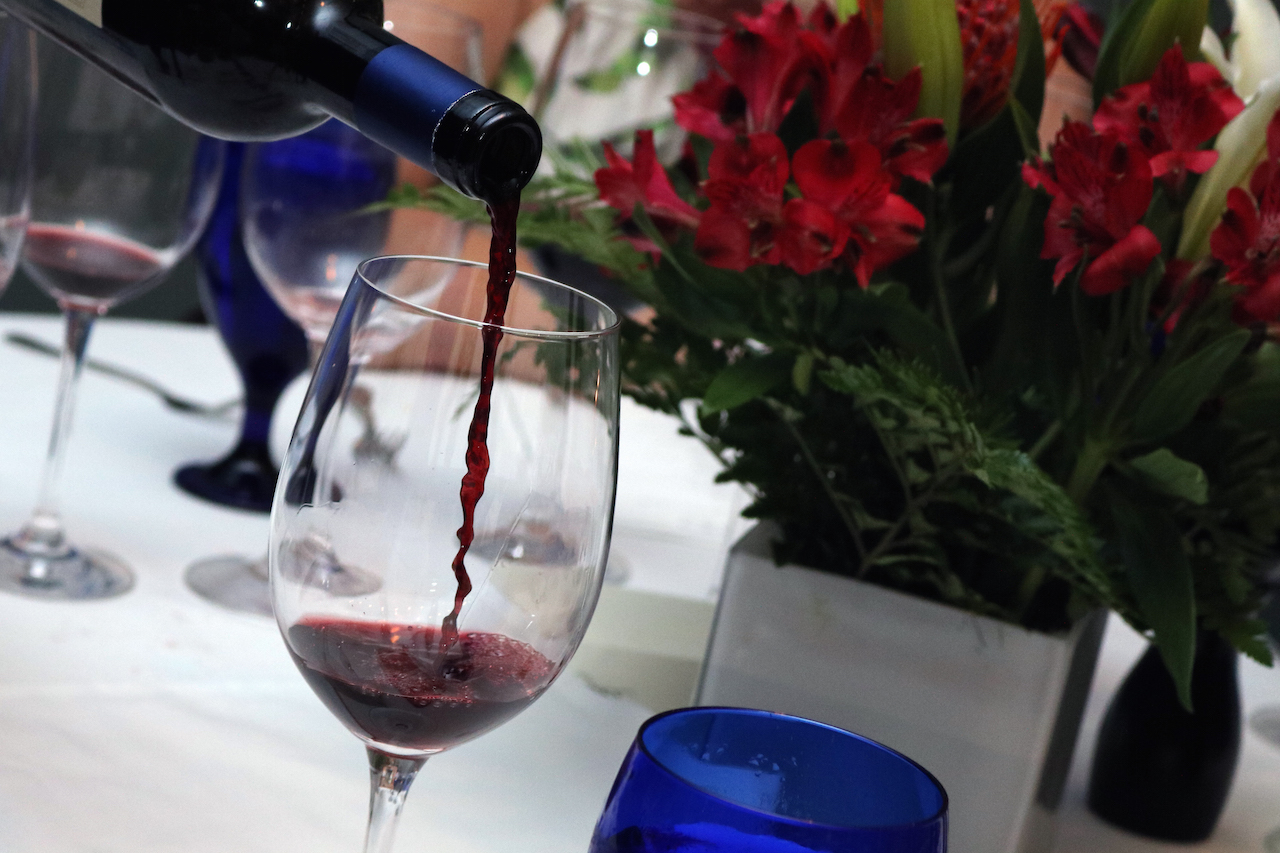 Across the resort, you'll find refreshing beverages that provide the perfect treat on a hot summer day. Join us at the beach for a cocktail, in the spa for some fruit-infused water, or at Seagar's for a delicious glass of wine. We'll see you on your next summer vacation in Florida!
A PLACE TO GATHER
Destin Voted "Best Beach" by the readers of USA Today!
Tripadvisor Travelers' Choice Award (2021)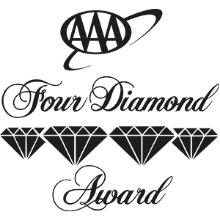 Traveler Review Award (2021)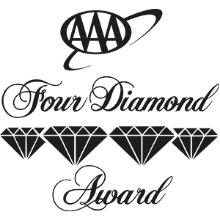 Four Diamond Restaurant (2000-2019)

Traveler Review Award (2021)