How to Plan A Wedding: The Ultimate Timeline & Wedding Checklist
Congratulations! You're engaged and ready to marry the love of your life. Now, it's time to actually figure out how to plan a wedding. Don't worry, you've come to the right place. We're here to help — with the ultimate beach wedding checklist. Our checklist includes a helpful timeline and tips about how to enjoy each milestone along the way.
At Hilton Sandestin Beach Golf Resort & Spa, planning a wedding is a piece of (wedding) cake. Our Wedding & Special Event Sales Managers and Day of Coordinators are here to help you every step of the way. We also have everything you need right on site, from rehearsal dinner venues to our award-winning spa for bridal showers and more.
For a printable version of this wedding checklist, click here: PDF. We also have a special wedding planning guide for the grooms!
12+ Months Before: 
The early wedding planning stages are a crucial part of your wedding timeline. A year before your wedding, you should start thinking about what type of venue and wedding event package you'd like to book, this will help you create a budget for the big day. At Hilton Sandestin Beach, we offer a range of venues and experiences to accommodate any party. From low-key vows on the beach, to a ballroom affair — we can host any wedding up to 500 guests!
Contact a Hilton Sandestin Beach Wedding & Special Event Sales Manager about our all-inclusive packages as well as our a la carte wedding options.
Schedule a site visit to see what Hilton Sandestin Beach has to offer our couples!
Work with your Wedding & Special Event Sales Manager to book the perfect package for your wedding.
10 Months Before: 
This phase of the wedding timeline is all about inspiration and ideas. Envision what you want you want your big day to be like, and start a binder or Pinterest board with clips of different flower arrangements and decor ideas you love. It's also time to start thinking about your look for the big day — from saying yes to the dress, to booking hair and makeup appointments for you and your bridal party.
Schedule hair and makeup appointments at Serenity by the sea Spa for you and your bridesmaids.
Create an inspiration board on your favorite social media sites for flower arrangements and decor ideas.
Contact your Wedding and Special Event Sales Manager for a list of preferred Day of Coordinators that can help you create the perfect event!
8 Months Before: 
Make your guest list, and let everyone know when the big day is so they can plan ahead (especially if they are traveling far). And the best part of this stage in the wedding planning process? You get to start thinking about potential destinations for your dream honeymoon! Why not stay on the Emerald Coast? With sugar-white sands and emerald green waters, it's the perfect place for a wedding AND a honeymoon.
Send save-the-date cards for your destination wedding.
Provide Hilton Sandestin Beach group code to your wedding guests so they can book their accommodations.
Extend your stay at Hilton Sandestin Beach and start planning your Emerald Coast honeymoon.
3-6 Months Before: 
We're halfway through the wedding planning checklist. Start thinking about wedding day / weekend events beyond the ceremony. 3-6 months before your wedding you'll want to book your rehearsal dinner and farewell brunch so guests can mix and mingle before and after the big day. At Hilton Sandestin Beach, we have venues for every event on the agenda.
Confirm all appointments with Serenity by the sea Spa and book your Mani & Pedi Party.
Book your rehearsal dinner at Seagar's Prime Steaks & Seafood, or work with your Wedding & Special Event Sales Manager for alternate options.
Contact your Wedding & Special Event Sales Manager to book your Farewell Brunch.
60 Days Before: 
Two months before your wedding, you should check in with your guests to make sure they've booked flights, hotel, etc.
45 Days Before: 
This stage of the wedding timeline and planning process is all about the flavor of the wedding! Set the menu, and of course — decide on a cake flavor and design!
Send all menu, bar and set-up specifications to your Wedding & Special Event Sales Manager.
Design your Hilton Sandestin Beach Wedding Cake. Our in-house pastry chef will work with you to customize the cake to your liking!
Confirm if you need any additional audiovisual needs through Five Star AV.
30 Days Before: 
One month away from the big day! Lots of logistics to finalize in this part of the wedding planning timeline. You'll want to confirm the guest list and make sure you've collected and organized all outstanding invoices for wedding services and vendors.
Receive an invoice, which will include a list of all the estimated charges for your wedding day, your wedding cake order form, and your banquet event order (BEO).
Finalize your timeline with your Day of Coordinator.
Review RSVP list and call guests who have not responded.
21 Days Before: 
The countdown is on! Just a few weeks until the big day. We're almost through the wedding checklist!
Send final revisions and guest count to your Wedding & Special Event Sales Manager
15 Days Before: 
Time to make final decisions about the decor and and submit your final payment.
Full payment is due.
Provide a list to your Day of Coordinator about any additional decor your are providing for your special day.
Week Of: 
The final week leading up to the ceremony and the very end of your wedding timeline. Rehearse for the big day and sort out some last minute details — including applying for your Florida marriage license!
4 Days Before:

Send your final headcount to your Wedding & Special Event Sales Manager
The Night Before:

Rehearse ceremony. Meet with wedding party, ceremony readers, immediate family, and your officiant at the ceremony site to rehearse and iron out details.
Attend your rehearsal dinner.
THE BIG DAY: 
The day is finally here. Congratulations! Remember to breathe and look forward to a
beautiful life together.
A PLACE TO GATHER
Destin Voted "Best Beach" by the readers of USA Today!
Tripadvisor Travelers' Choice Award (2021)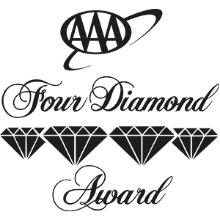 Traveler Review Award (2021)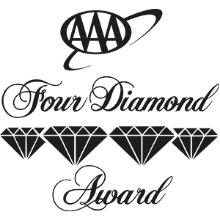 Four Diamond Restaurant (2000-2019)

Traveler Review Award (2021)