5 Maximalist Weddings Ideas
Plan an Extravagant Beach Wedding in Florida
If you're dreaming of an extravagant and memorable wedding day, then the stunning shores of Destin, Florida, are meant for you. With a picturesque shoreline, versatile event spaces, and unique experiences offered close by, you can start planning the perfect maximalist wedding at Hilton Sandestin Beach Golf Resort & Spa.
Flexible Resort Event Spaces
The sugar-white sands and shimmering emerald waters on Florida's Gulf Coast set the stage for an idyllic beach wedding. Outdoor and indoor wedding venues at Hilton Sandestin Beach seamlessly blend together, providing the perfect canvas for your maximalist vision to come to life!
From ballrooms with soaring ceilings to outdoor decks overlooking the Gulf of Mexico, the possibilities are endless. Dance beneath the beach-inspired chandeliers in our Emerald Ballroom, or sway on the Sunrise Deck with a disco wedding theme to set the night aglow. With the help of our Wedding Manager, you can customize your special day with maximum event space.
Over-the-Top Floral Arrangements
Extravagant floral arrangements are an essential part of maximalist decor. Vibrant, eye-catching arrangements like those created by Couture Floral and Events enhance your wedding space. Imagine cascading centerpieces adorned with tropical blooms and elegant flower arches framing your ceremony. Let your imagination run wild as you work with talented Destin florists, to prepare for your beach wedding.
Outfit Changes from Beach to Reception
One of the advantages of a maximalist beach wedding is the opportunity for outfit changes based on the venue and theme. For a unique celebration, merge traditional and trendy elements into your event. For example, you could add hot pink wedding colors to your decor, and change into vibrant attire to match a glamorous wedding theme! Consider adding in a daring dress code to match, so your guests can partake in the maximalist wedding ambiance. To complete the look, rent a photo booth and use the accessories and props to take pictures with your guests.
Custom Craft Cocktail Bars
Nothing says maximalist like a martini-only wedding! Book a dedicated wedding bar with Hilton Sandestin to elevate your reception. From classic martinis with a twist to margaritas infused with tropical flavors, you can treat your guests to a unique drink menu.
Unique Guest Experiences
To leave a lasting impression on your guests, plan a unique experience that takes advantage of your destination wedding location. Hilton Sandestin is surrounded by the charming beach towns along 30A and must-visit attractions.
Arrange a private fishing charter or dolphin cruise for a unique experience on the water. IntraCoastal Experience provides year-round private fishing tours for anglers of all levels. For a more laid-back experience, enjoy the ocean from the shores. Share love stories and laugh under the stars at a private beach bonfire, which your Wedding Manager can coordinate, or relax and rejuvenate with a private group reservation at Serenity by the sea Spa.
A PLACE TO GATHER
Destin Voted "Best Beach" by the readers of USA Today!
Tripadvisor Travelers' Choice Award (2021)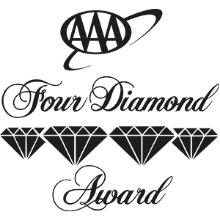 Traveler Review Award (2021)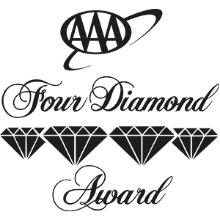 Four Diamond Restaurant (2000-2019)

Traveler Review Award (2021)