Team Building Tips
4 Team Building Ideas for Your Next Meeting
Hilton Sandestin Beach features a variety of different meeting facilities including ballrooms, a theater, a boardroom and outdoor meeting areas, which makes Hilton Sandestin Beach a prime location for fun and unique team building exercises of all kinds. From yoga on our sunrise deck with your co-workers to team games on the beach, groups who visit Hilton Sandestin Beach leave our resort with stronger bonds and better team working abilities. 
We want to help you make the most of your event at Hilton Sandestin Beach, and bring your team closer together in the process. That's why we've compiled a list of our best team building tips (and some fun team building exercises), which are sure to help any group become closer than ever. 
1. Take it Outside
You and your co-workers spend a lot of time inside, often confined to one specific location like an office or worksite. Too much time indoors (especially in one place) can limit creativity and motivation. Use your time at Hilton Sandestin Beach to get outside and enjoy some fun in the sun. Partaking in some physical activity outside will have positive effects on an employee's brain and mood. Yoga on our sunrise deck can be a great team building exercise—with beautiful beach views and gentle sea breezes, it's sure to inspire your team to think outside the box and see things from a different perspective.
2. Create a Common Goal
Some of the most effective team-building exercises are built upon a simple premise—unite a group of people through a common goal. Whether that goal is to come up with a new marketing strategy, or build the largest sandcastle on the beach, use our different types of meeting spaces (we have break out rooms and outdoor facilities) to inspire team games and activities that push your group to work toward a common goal. Beach olympics and watermelon bowling are two of our most popular team games on site—we'll provide you with an event host and all the recreation equipment you need for any activity you dream up. 
3. Focus on Communication
Communication is an essential element of teamwork. Plan some team building activities that focus solely on improving group communication. Bring your team members out to the beach, split them into small groups and have them describe their surroundings—the emerald green waters, the ocean breeze, the feeling of the sun on their faces—using only one of their five senses. Our unique location is perfect for this type of sensory, communication exercise.
4. Commit to Consistency
Team building is not a one-time activity. It requires consistent training and dedication. Make a commitment to hold team building events and corporate retreats on a consistent basis to promote strong bonds among your team. We'll gladly welcome you back time after time at Hilton Sandestin Beach!
Want some more team building ideas? Our recreation department is happy to assist you in planning more team games and team building exercises to meet your specific needs (group size, theme, etc)! Call us today at (850) 267-9600.

Request a Proposal
read MORE ABOUT Meetings and Events
A PLACE TO GATHER
Destin Voted "Best Beach" by the readers of USA Today!
Tripadvisor Travelers' Choice Award (2021)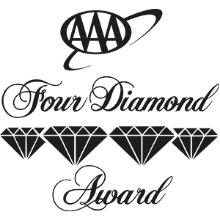 Traveler Review Award (2021)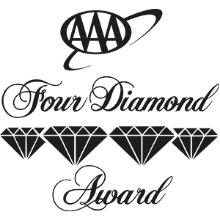 Four Diamond Restaurant (2000-2019)

Traveler Review Award (2021)