Beach Wedding Ideas: Off the Beaten Path Theme Weddings
At Hilton Sandestin Beach Golf Resort & Spa, our flexible Florida wedding venues can accommodate any type of event — whether it's inside or outside, an intimate beach ceremony or a large ballroom affair.
Many couples like to put their own spin on our Florida wedding venue packages, and come to us with interesting beach wedding ideas to personalize their ceremony and make it unique to their interests, passions and story as a couple. Recently we've had a rehearsal dinner complete with a high-fashion runway show, and custom decorations like a rose wall formed in the shape of the happy couple's initials — the possibilities really are endless!
Below, a look at some off the beaten path theme weddings we can happily accommodate at Hilton Sandestin Beach. Have another idea not mentioned below? Our wedding coordinators are happy to work with you to create a unique event you (and your guests!) will never forget.
A Circus Flare
Our large, flexible ballrooms can be decorated in a variety of ways. We can also integrate unique structures into these rooms like platforms, stages, and even structures for circus performers. Past groups have integrated aerialists into their ballroom events! These high-flying entertainers are an interesting addition to any event — and would be the perfect complement to a circus, cabaret or faire themed wedding! If you're looking for unique beach wedding ideas and themes, this may be perfect for you!
Pop Culture / Movie-Inspired
In the past, we've hosted weddings that integrate pop culture-inspired elements into their ceremony and reception. During one wedding in particular, we turned a portion of our Coastal Ballroom into a recreation of Hogwarts' Great Hall from Harry Potter. We had four long tables for each of the Harry Potter houses and guests were "sorted" upon entrance and led to their designated seats. Movie memorabilia was spread across the dinner tables and our pastry chef, Yasha Becker, created all sorts of Harry Potter themed desserts — including chocolate frogs and chocolate wands. Our staff will pull out all the stops to bring your favorite movies and TV shows to life during your ceremony and reception.
An Underwater Affair
Hilton Sandestin Beach Golf Resort & Spa is located directly on the beautiful white-sand beaches of Florida's Gulf Coast. So naturally, beach themed weddings are popular among couples who wed at our resort. While this theme isn't exactly "off the beaten path," we have plenty of special touches to bring beach-themed weddings to the next level. Add our special sand ceremony to your wedding vows, a beach-themed replacement for a traditional unity candle. Or, turn one of our indoor ballrooms into an underwater oasis. Each ballroom already features beach-inspired colors and fixtures — adding simple decor pieces (like a photo booth with an underwater background), colorful accents to banquet tables and chairs, and a sea-inspired wedding cake can really bring this theme to the next level.
Our staff is full of great beach wedding ideas that can help you personalize your ceremony and reception. Give us a call, and come see our Florida wedding venue for yourself!
A PLACE TO GATHER
Destin Voted "Best Beach" by the readers of USA Today!
Tripadvisor Travelers' Choice Award (2021)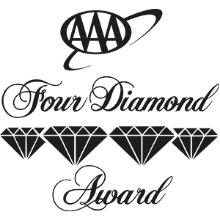 Traveler Review Award (2021)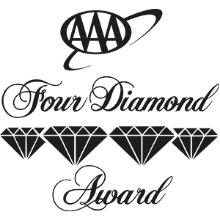 Four Diamond Restaurant (2000-2019)

Traveler Review Award (2021)