Business Traveling Tips: How to Maintain Healthy Routines While Traveling
Staying on track with healthy habits can be difficult when you're traveling, especially during busy business trips. Your typical routine is disrupted, and you don't have access to your own kitchen stocked with healthy snacks.
Below, some of our best business traveling tips to help you stay healthy and fit while you're on the road at Hilton Sandestin Beach.
Go Mobile
It's hard to find time to work out while traveling. But there are a ton of great apps out there designed to guide you through a proper workout when you're pressed for time. Try the Nike+ Training Club app or the Johnson & Johnson Official 7 Minute Workout app. Our 24-hour fitness center is the perfect place to work up a sweat (we also offer fitness classes), whenever you can squeeze it into your schedule. If you can't make it down to the gym, don't worry. You can get creative in your room, using everyday objects and furniture for tough resistance workouts — try some decline pushups with your feet on a chair, or tricep dips on the nightstand.
Make it Fun
In fact, you should always try to use your surroundings to your advantage. A jog around the resort can be a timesaver — get acquainted with the property and get in a good sweat at the same time. Or, indulge in a game of tennis with coworkers or clients. Meetings don't always have to take place in a boardroom. You can find fun and exciting ways to work out while traveling.
Healthy Travel Snacks
We know eating healthy while traveling can also be tough. But we've got tons of healthy snacks available on property for when you're short on time, and don't want to sacrifice your health. If you have a few minutes between meetings, stop by for a smoothie at Picnix Poolside Market. Or, if you're really pressed for time, stock up on KIND bars and whole fruit from The Coffee Shop — you can easily store some non-perishable granola bars in your briefcase (or other food in your in-room refrigerator!) so you have healthy travel snacks while on the go.
Scan the Menu
When you do have time to sit down to a meal, check out the healthy options at many of our on-site restaurants. Barefoot's Bar and Grill serves a selection of great salads, and a full menu of gluten-free options. Eating healthy while traveling doesn't have to mean you scarf down a bland salad — we have a lot of tasty, healthy options at the resort.
read MORE ABOUT Meetings and Events
A PLACE TO GATHER
Destin Voted "Best Beach" by the readers of USA Today!
Tripadvisor Travelers' Choice Award (2021)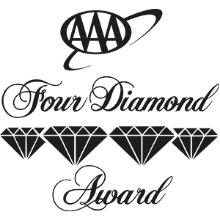 Traveler Review Award (2021)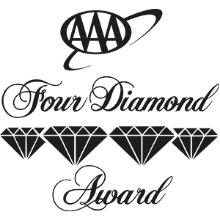 Four Diamond Restaurant (2000-2019)

Traveler Review Award (2021)