Take a Relaxing Beach Vacation
Engage Your 5 Senses to De-stress at the Beach
For a relaxing beach vacation near Destin, Florida, look no further than Hilton Sandestin Beach Golf Resort & Spa. At our beachfront resort, you can engage all five of your senses to relax your mind, body and soul. Feel the gentle beach breeze, listen to the sound of waves lapping against the shore, and let our breathtaking views instantly transport you into vacation mode.
Touch Our Sugar-White Sand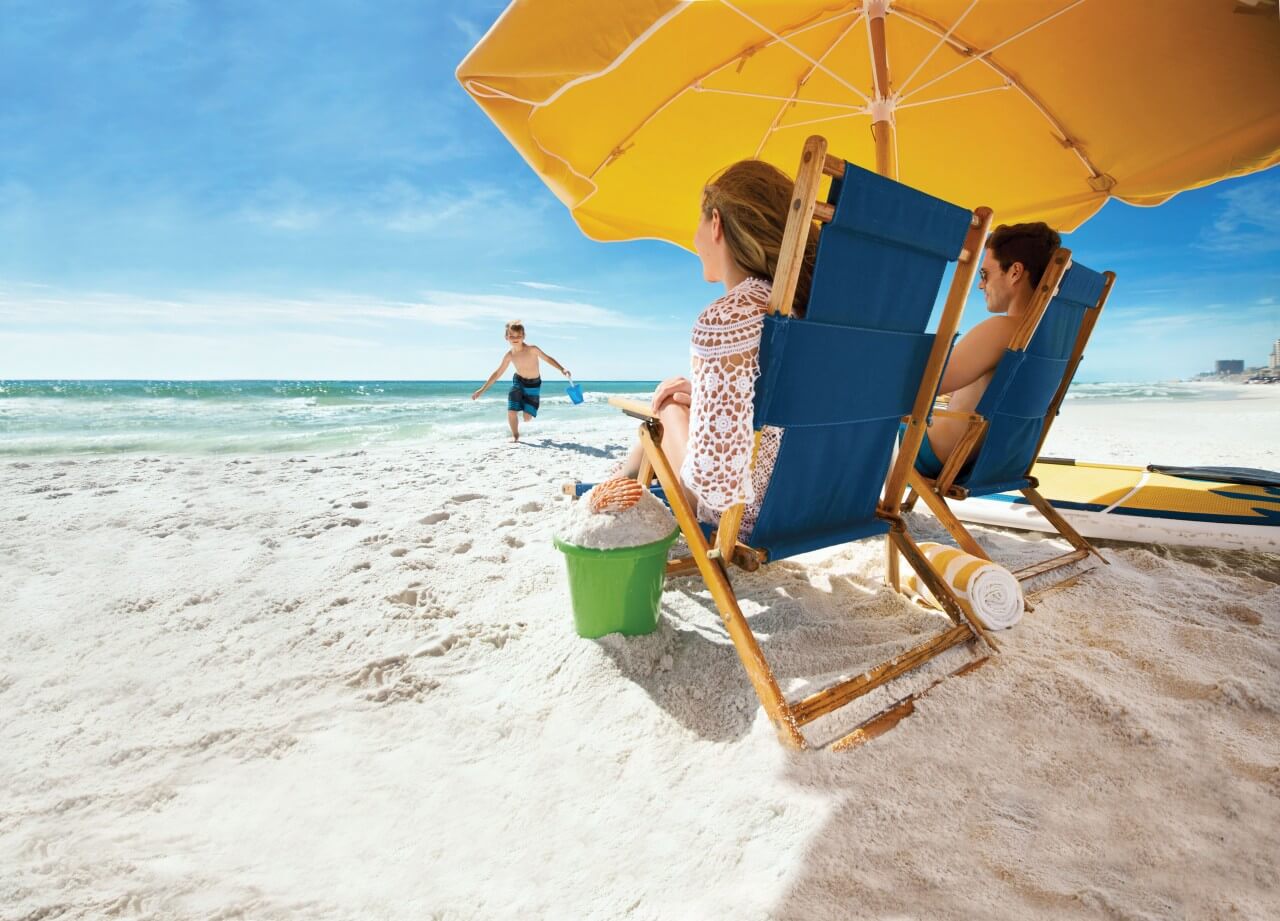 Cover your hands and feet in sand. The unique sand along the beach on our stretch of the Gulf of Mexico is nearly pure quartz crystal—created as a result of erosion over time. The sand is white like sugar, and especially soft and fluffy. Feel it for yourself when you partake in a variety of beach activities on property—whether you're diving under a volleyball net, dragging your YoloYak out to the water, or digging your toes in the sand as you enjoy an ice cream cone from Picnix Poolside Market. Feel the sand between your hands and toes, and relax—you're at the beach now!
Smell Essential Oils at Our Spa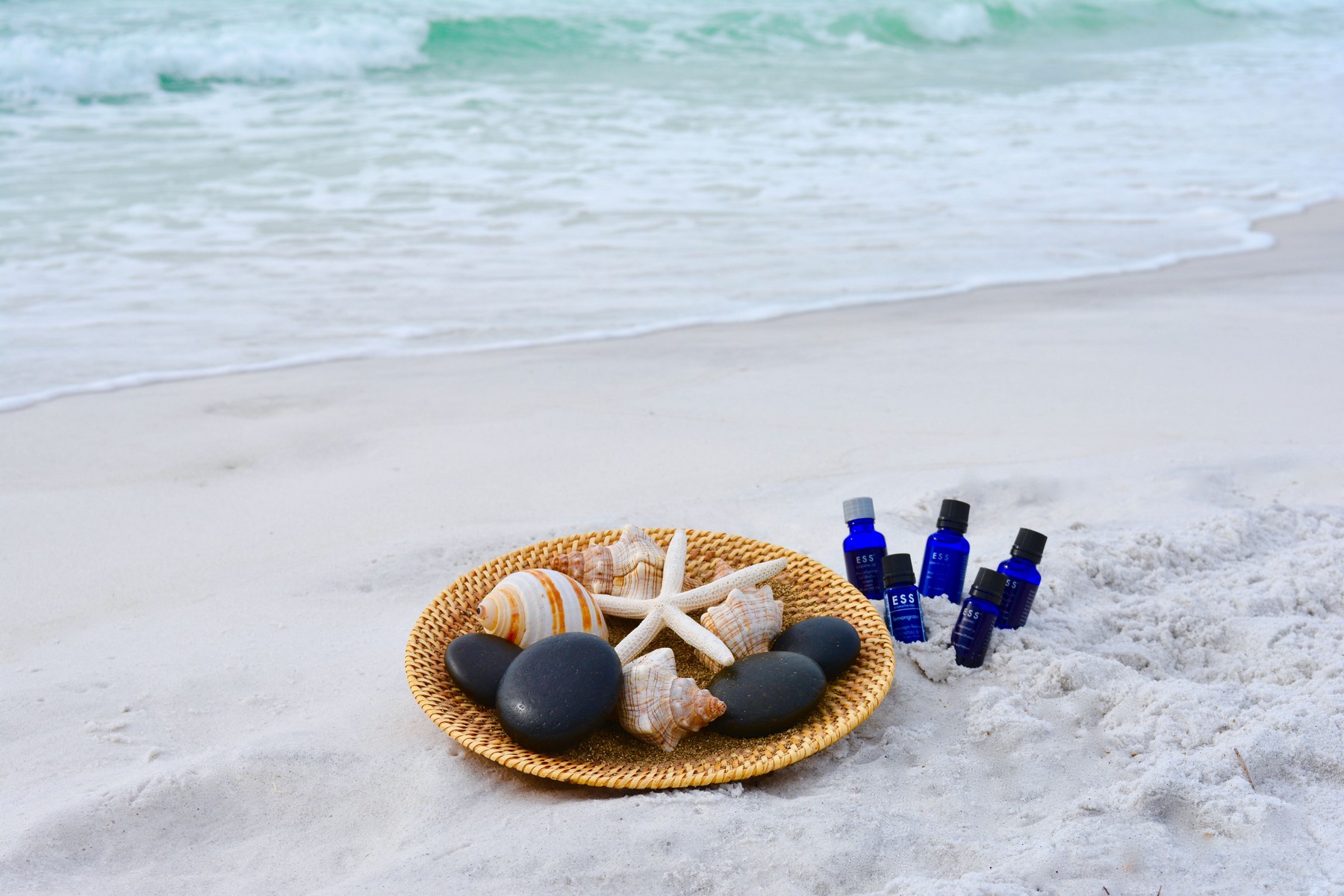 De-stress during your visit with a trip to our award-winning spa, Serenity by the sea. While there, breathe in the aroma of essential oils as our talented massage therapists give your hardworking muscles some well-deserved attention. With five different essential oils to choose from, you can enhance any one of our massage treatments, from the Deep Tissue Massage to the Aromasea Massage and more. Choose from lavender, eucalyptus, bergamot, lemongrass and peppermint to personalize your experience depending on your unique needs.
See a South Walton Sunrise or Sunset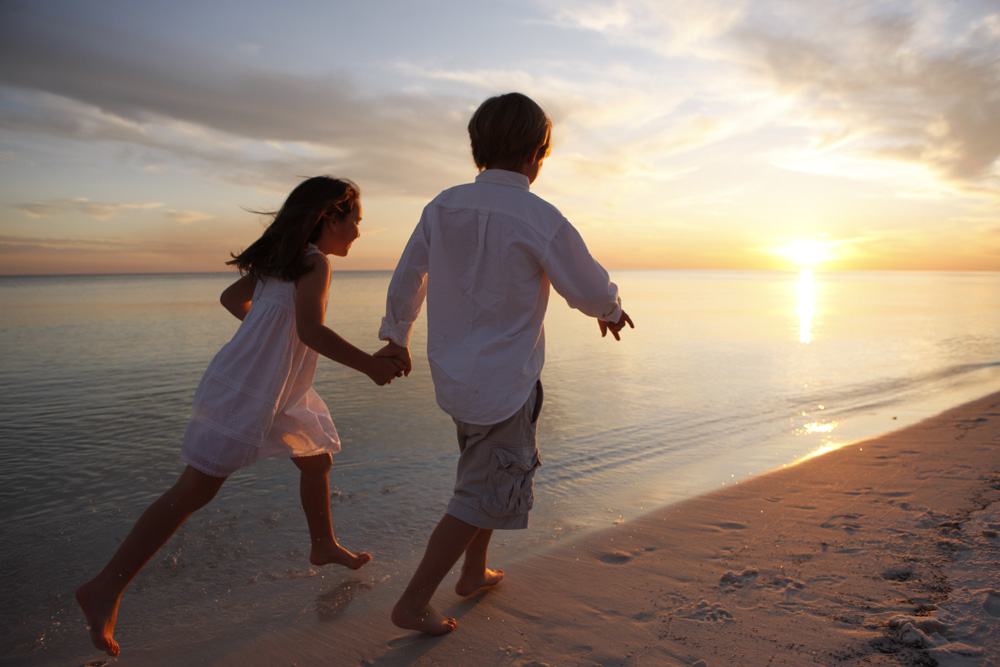 In South Walton we are privileged to be able to experience some gorgeous, peaceful scenes from nature—our personal favorites are the sunrise and sunset. Enjoy a walk along the beach as you watch the sunrise. This calming moment is the perfect chance to take in the cool morning breeze and spend some solo time on the beach before the resort comes to life. At night, watch the sun sink into the Gulf during sunset and reflect on your day spent at Hilton Sandestin Beach. We suggest snapping a photo or two to capture that moment of postcard perfection when you didn't have a worry in the world.
Hear Your Kids Splashing in the Waves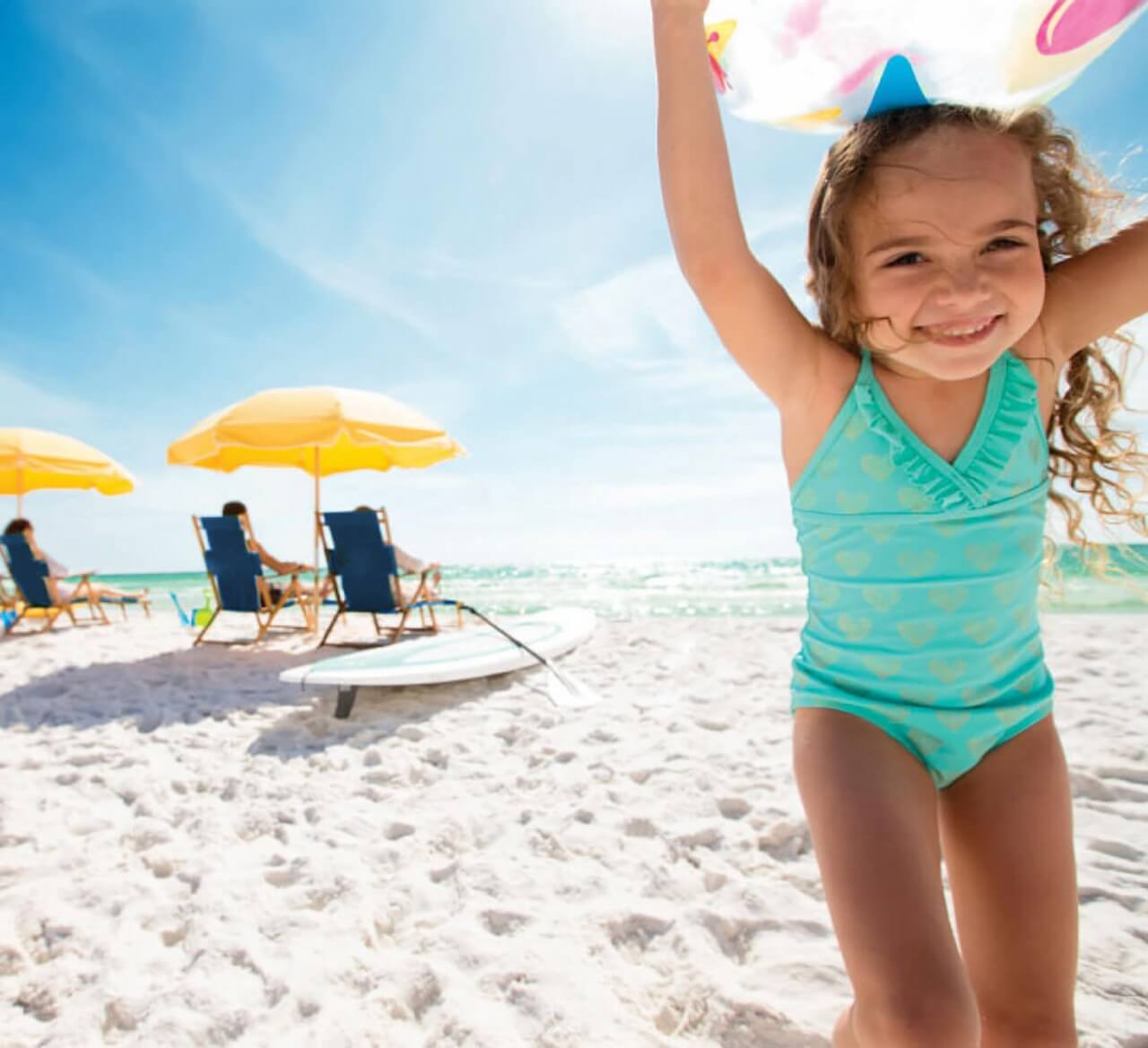 The sounds of children laughing as they splash in the waves is the soundtrack of spring at Hilton Sandestin Beach. And there's nothing quite as uplifting as hearing the pure joy of laughter around you. Luckily, there are so many reasons to splash and laugh along our shores— our youngest guests enjoy beachside adventures like hunting crabs, and searching for buried treasure. Listen up. Those laughs are the sound of memories being made before your very eyes.
Taste A Refreshing Cocktail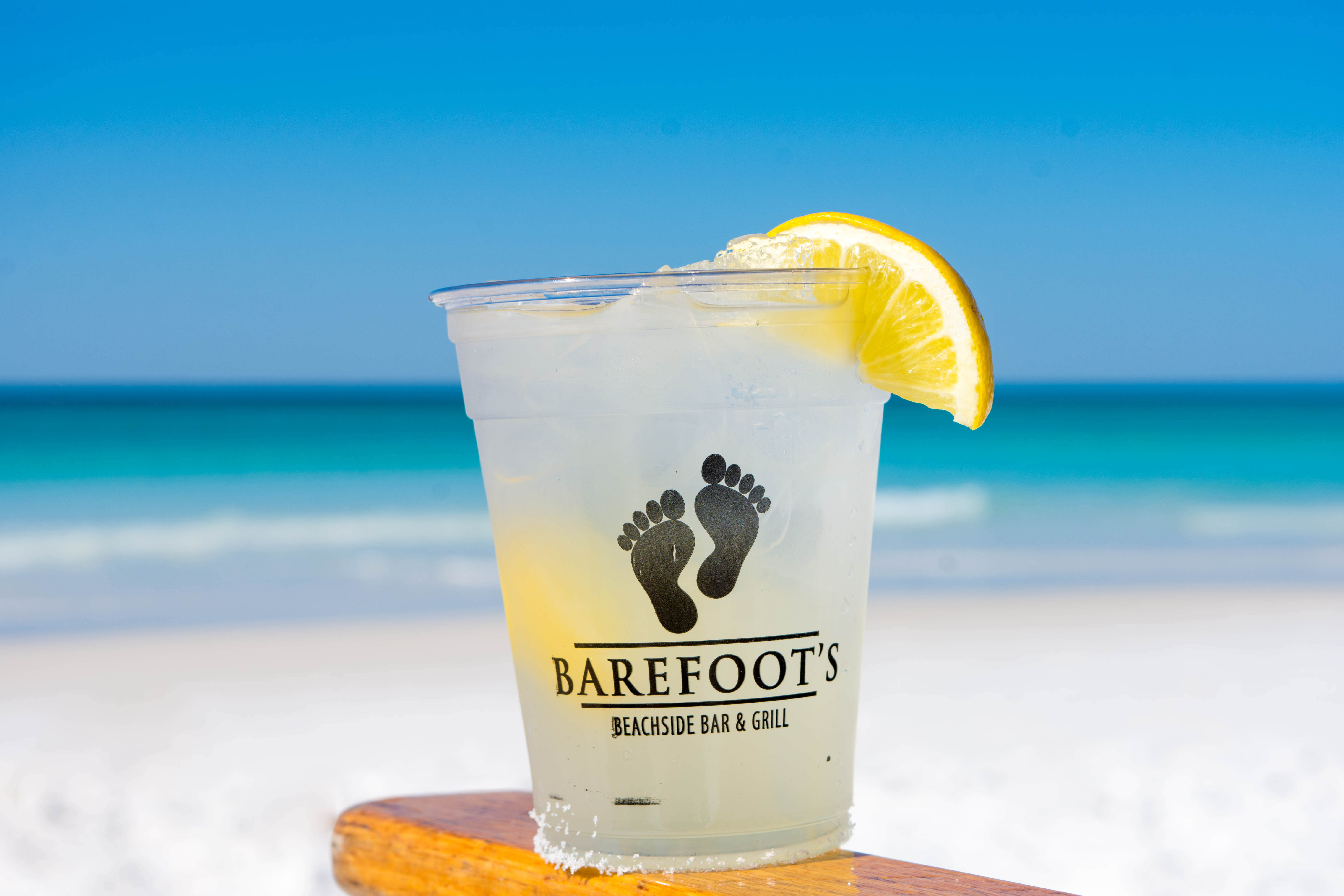 Taste a little liquid relaxation as you sip on a refreshing cocktail from Barefoot's Beachside Bar & Grill, our beachfront restaurant. Frozen or on the rocks, our beach-inspired drinks will have you feeling refreshed and carefree. Savor fruity flavors like strawberry, banana and pineapple as you toast to a successful vacation that will leave you feeling rejuvenated long after you leave the resort. At Barefoot's, the only thing better than the view is the taste of paradise found in every sip.
read MORE ABOUT Fitness and Relaxation
A PLACE TO GATHER
Destin Voted "Best Beach" by the readers of USA Today!
Tripadvisor Travelers' Choice Award (2021)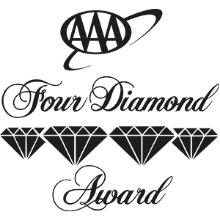 Traveler Review Award (2021)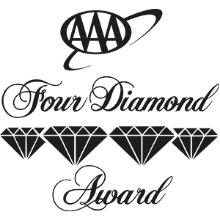 Four Diamond Restaurant (2000-2019)

Traveler Review Award (2021)