Fall Beach Weddings in Florida: The Benefits of Extended Wedding Season
Summer beach weddings are always a hit — but what about fall beach weddings? They're great too! In Florida, beach weddings are easy to pull off all year round. And fall in particular is a lovely season for a destination wedding at Hilton Sandestin Beach.
Beach Weather in Fall
The temperature remains in the 70s throughout fall, comfortable weather for you and your guests to enjoy the great outdoors without sweltering heat. Outdoor ceremonies on our Sunrise or Sunset Decks, or even directly on the sand, are lovely and comfortable in the fall. Fall also ushers in some fantastic sunsets over our Gulf Coast beaches. Shorter days bring bold colors in the early evening, which create a beautiful backdrop for your ceremony and wedding photos — one of the biggest benefits of having a fall beach wedding!
Fall Colors and Decor
Speaking of colors, deep greens, purples, oranges and blues are all popular fall wedding colors. And they look great against our white sand beaches and emerald green water! The natural beauty of our beachfront surroundings provides a great base for your Florida beach wedding ceremony, and colorful accents on chairs, tables and altars make the scene even more picturesque.
Delicious Catering and Fresh Fall Foods
On the Gulf Coast, you can enjoy delicious, fresh seafood all year. Our wedding catering menus rotate full of fresh seafood entrees, like a mixed grill of grouper, mahi mahi and jumbo shrimp, or richer meat dishes like chef-carved roast pork loin. And decadent desserts like bananas foster, flambéed for your guests, provide the perfect warm snack to offset a fall sea breeze after sunset.
Fall Honeymoon in Florida
We love fall weddings at Hilton Sandestin Beach. But we also love fall honeymoons! If you're looking for a great honeymoon destination in Florida, consider a trip to our property in Sandestin (just down the road from Destin, Florida). Visit our award-winning spa for a couples massage, indulge in a romantic steak dinner at our AAA four-diamond steakhouse and enjoy a bottle of wine on your own private balcony overlooking the Gulf of Mexico.
For a fall beach wedding or a honeymoon in Florida, visit us at Hilton Sandestin Beach Golf Resort & Spa.
A PLACE TO GATHER
Destin Voted "Best Beach" by the readers of USA Today!
Tripadvisor Travelers' Choice Award (2021)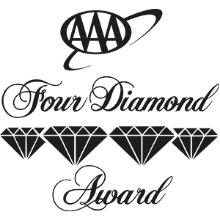 Traveler Review Award (2021)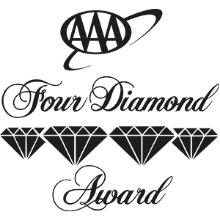 Four Diamond Restaurant (2000-2019)

Traveler Review Award (2021)