Business Traveling Tips: 3 Ways to Network Like a Pro
Heading to Hilton Sandestin Beach, one of the best event venues in the Destin area, for your next conference or event? We can't wait to host you! You'll love our state-of-the-art meeting facilities, delicious catering and of course — our stunning beach views!
Our property provides a great mix of work and play. With an award-winning spa, seven dining venues, three pools and a beach right outside our door, it's hard not to enjoy a business trip at Hilton Sandestin Beach. And when it's time to get serious, we've got plenty of tools to help you stay motivated and get your work done, like our Connectivity Center, resort-wide Wifi and more.
We know that another important part of any business trip is networking. Below, three business traveling tips to help your network with other conference and event attendees while at Hilton Sandestin Beach.
1. Plan Ahead
Many conferences create mobile apps or conference-specific social networks to help attendees mix and mingle prior to the event. Take advantage of the information about other attendees that you're able to gather before you get to the conference. Make a list of the most important folks you need to meet while on property, and don't be afraid to reach out to them beforehand (if contact information is available) to schedule a meeting. If you want to get creative, you can even send a special amenity to a fellow conference attendee's room when they arrive on property — a unique and special way to get attention!
2. Don't Waste A Meal
Meal and snack times are great opportunities to network, without disrupting any important sessions or scheduled events during the conference. Take advantage of these breaks and vow to never dine alone. Use these opportunities to eat lunch with a potential prospect, or grab coffee with an influential peer. As one of the best event venues near Destin, we have plenty of great restaurants suitable for any type of meeting — from a casual beachfront meal at Barefoot's, to a happy hour cocktail at Sandcastles Lounge, or a formal group dinner at Seagar's Prime Steaks & Seafood.
3. Remember The Details
Don't forget about the follow up. A great meeting is useless if there is no action that follows. Follow this business traveling tip: Immediately after any networking meeting, write down three details from the conversation you just had (we suggest writing them on a business card or in a notes app on your phone). These details will help trigger your memory after the conference ends, so you can send a personalized follow up message and continue a relationship with your new contact long after the conference ends.
We hope you enjoy your time at our Destin event venue. We can't wait to see you at Hilton Sandestin Beach!
read MORE ABOUT meetings and events
A PLACE TO GATHER
Destin Voted "Best Beach" by the readers of USA Today!
Tripadvisor Travelers' Choice Award (2021)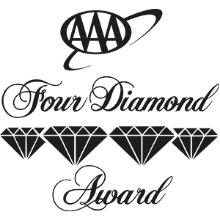 Traveler Review Award (2021)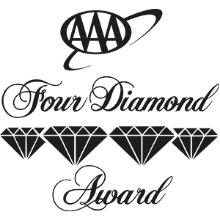 Four Diamond Restaurant (2000-2019)

Traveler Review Award (2021)