Florida Weddings FAQ
Looking for more information about weddings at our Florida resort? See below for answers to all of your frequently asked questions.
When is the best time to host a wedding at Hilton Sandestin Beach?
You can host a wedding at Hilton Sandestin Beach any time of year. Temperatures on the Gulf Coast rise into the 80s during the summer months and remain a pleasant 70 degrees into the fall. Spring is also quite pleasant, and we see many couples plan spring wedding ceremonies on the beach, or in our ballrooms.
Does Hilton Sandestin Beach have indoor and outdoor wedding venues?
Yes! At Hilton Sandestin Beach, you can get married at the beach or in a ballroom. We offer 40,000 square feet of indoor event space and 20,000 square feet of outdoor deck space. Couples love the ability to host indoor/outdoor events—whether you'd like to host an outdoor ceremony then move the party indoors, or host both the ceremony and reception outside.

How private will my beach wedding ceremony be?
Although the beach is public, we count on the service of security officers who are tasked with clearing the beach and keeping your ceremony as private as possible—especially during picture time.

How many guests can wedding venues at Hilton Sandestin Beach accommodate?
Use the chart below for general guidelines about guest capacity in each of our venues. Keep in mind that our venues are all quite flexible. We can set up tables and decor—or utilize partitions and adjoining event space—in multiple different ways to accommodate your guests.
Sunrise Deck: Up to 325 guests
Sunset Deck: Up to 500 guests
Coastal Ballroom: Up to 700 guests
Coral Ballroom: Up to 700 guests
Barefoot's Deck: Up to 800 guests
Emerald Ballroom: Up to 1,200 guests
The Beach: Unlimited Accommodations
Does Hilton Sandestin Beach provide catering?
Yes. You can review our wedding catering menus here. Our full-service catering team specializes in regional specialties like grouper and jumbo shrimp, and classic menu staples including roast pork loin. We can cater any part of your wedding weekend—from custom cocktails at a welcome reception, to late-night bites on your big day, or a send-off brunch the morning after you say 'I do.' Plus, we offer an in-house pastry chef to create unforgettable, custom wedding cakes. From multi-tier delicacies to unique groom's cakes, desserts at Hilton Sandestin Beach are always showstopping.

Are your menues flexible?
Our list of suggested menus includes our most popular offerings, but we're also able to customize a menu to fit your taste.
How expensive is it to host a wedding a Hilton Sandestin Beach? Are there any wedding specials or packages?
We can cater to any budget and we've helped our couples plan ceremonies of all sizes—from intimate elopements to elaborate ballroom affairs. At Hilton Sandestin Beach, couples are able to customize different elements of their event, from catering menus to linens, to fit unique needs and budgets.
That said, we do also offer wedding packages for couples who are looking for an all-in-one planning solution. Review package details on our website, and contact our weddings and special events office for current pricing and availability.
Are you able to work within budgets?
Yes, we can offer some great incentives depending on the time of year and day of the week of your Destin Beach wedding. Sunday and Friday weddings are becoming more common these days, especially when they take place at a resort like ours, where your guests are generally also on vacation.
Does Hilton Sandestin Beach offer spaces to host welcome receptions, rehearsal dinners or send off brunches?
Yes. At Hilton Sandestin Beach, you can plan a full wedding weekend for your friends and family. Our private rooms at Seagar's Prime Steaks & Seafood are perfect for a rehearsal dinner, and our outdoor deck space provides a stunning view for your guests to enjoy beach views while sipping welcome cocktails or filling their plate during a send-off brunch.
Another benefit of hosting your wedding at Hilton Sandestin beach is the variety of resort amenities and activities for your guests. Out of towners will enjoy beach views, resort pools, an on-site spa and nearby shopping and attractions.
Where can I find recommended wedding vendors in Sandestin and Destin, Florida?
We have a list of recommended wedding vendors in Sandestin and Destin, Florida. For additional recommendations, contact our weddings and special events office.
Do I need to hire a wedding planner?
Your Wedding & Special Event Manager can make recommendations for a Professional Wedding Planner if you would like. There are several very talented planners in the local area if you would like us to give you a list of referrals.
A Professional Wedding Planner is a seasoned professional that can confidently guide you through the entire wedding planning process. From engagement to the grand exit, they are a go-to resource for everything in the world of weddings. Although there are levels of service you can commission with a Professional Wedding Planner, most will assist you with vendor referrals, production of a detailed check list of things to be done and when, communication with all vendors leading up to the wedding and production of a detailed wedding day timeline. A Professional Wedding Planner will also plot your course down the aisle and is there to answer questions along the way, or handle last minute details. A Professional Wedding Planner may also help with the wedding design by offering ideas and inspiration for the perfect "look and feel" and ensure a cohesive vision.
Do you offer any sound packages so the guests can hear us when we say our vows?
We have an excellent on-site audiovisual team that can enhance your ceremony or reception needs to ensure your guests can hear those special words.
What wedding dates are currently available at Hilton Sandestin Beach?
To check available wedding dates, please fill out this online form or call our team directly at 888-519-0434. Keep in mind that May, June and October are very popular months for weddings, especially Destin beach weddings! We suggest a minimum lead time of nine months for weddings taking place during those months.
A PLACE TO GATHER
Destin Voted "Best Beach" by the readers of USA Today!
Tripadvisor Travelers' Choice Award (2021)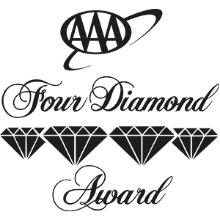 Traveler Review Award (2021)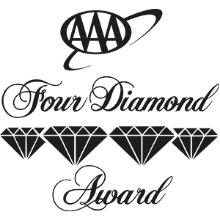 Four Diamond Restaurant (2000-2019)

Traveler Review Award (2021)