Meeting Planners: Last Minute Changes? We've Got Your Back
Our Near Destin Event Venue's Solutions for Dealing With Last Minute Changes
As a meeting planner, there is nothing more frustrating than dealing with last minute changes to your attendee headcount, F&B needs, agenda and more before a big conference or event. But the reality is, these changes are bound to happen — often at the most inconvenient times.
When dealing with last minute changes during your Florida meeting, it helps to have a supportive partner by your side who can adjust accordingly and help you put out fires before they even light. At our Destin-area event venue, we aim to be that type of partner. It's one of the reasons that many planners continue to book events at our property time and time again. Between our experienced staff, flexible Florida meeting facilities and on-site services, we've got you covered from all angles.
As we always say, "The answer is yes. What's your question?"
Experienced Staff
Before any event, we take the time to get to know our meeting planners and assess their needs (both known and potential). We challenge ourselves to make sure we're asking all of the right questions and gathering plenty of background information so we can prepare for any sort of variations or changes that may take place before or during the event. Then, planners are assigned a Conference Service Coordinator who remains on site throughout the entire event. Conference Service Coordinators can be reached at any time, day or night, to accommodate changes small and large — whether your need to bump your coffee service up an hour because a session got out early, or you need to make a dinner reservation for some VIP customers at the eleventh hour. From the initial planning process to the closing keynote, we're on call.
Flexible Facilities and the Hilton Brand Family
One other benefit of our Florida meeting facilities is the flexibility to accommodate small or large groups. We have spaces that fit groups from 10 to 1,200, and our ballrooms can be partitioned to become smaller or larger depending on your final expected headcount the day of your event. This is especially helpful as planners deal with more and more attendees who wait until the last minute to book (or cancel!) tickets and travel.
As those last minute conference and event reservations come through, we understand planners may need additional resort rooms to accommodate attendees. While we do our best to anticipate room needs beforehand, we understand it's a moving target. We accommodate additional room needs here as the resort as we're able to. If our property is sold out during peak season, we have connections with other local Hilton brands we can work with to assist your guests.
On-Site Amenities
Another benefit we provide? Many of our amenities and equipment are on site — no need to deal with third-party vendors. If you need more chairs, table linens, etc., we can easily accommodate at the drop of a hat. Beyond linens and banquet chairs, we also have an on-site A/V team and security for your other logistical needs.
All of our catering is also done on site. While we do finalize catering orders and staffing 72 hours prior to an event, we're often able to accommodate last minute requests because of our robust F&B offerings on-site. We'll do whatever it takes to accommodate your last minute dining needs — whether that means adding another menu item to feed a larger crowd, or offering meal vouchers to our on-site restaurants for folks who arrive on site at off-conference hours. No one will go hungry at Hilton Sandestin Beach!
Last minute changes are inevitable. Our Florida meeting facility is equipped to help you accommodate changes without missing a beat. Contact our Destin event venue to book your meeting today!
read MORE ABOUT Meetings and Events
A PLACE TO GATHER
Destin Voted "Best Beach" by the readers of USA Today!
Tripadvisor Travelers' Choice Award (2021)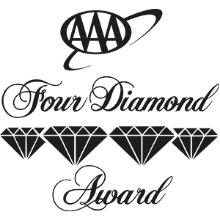 Traveler Review Award (2021)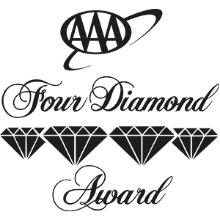 Four Diamond Restaurant (2000-2019)

Traveler Review Award (2021)