Hilton Sandestin Beach Meetings & Events
Frequently Asked Questions
Looking for more information about meetings and events at Hilton Sandestin Beach Golf Resort & Spa? See below for answers to all of your frequently asked questions.
Meeting & Event Services
What meeting services are offered at Hilton Sandestin Beach?
Hilton Sandestin Beach offers a full range of meeting services in Northwest Florida, including:
Catering for meals ranging from casual fare to fine dining, as well as catering services for receptions, luncheons, coffee breaks and more
Registration and transportation services
On-site AV team and security services
Event planning team to assist with scheduling recreation, team building programs and entertainment.
Linens, banquet chairs and other meeting and event supplies
Third-party vendor management
Event setup and break down
Does Hilton Sandestin Beach offer on-site catering services for meetings or events?
The culinary team at Hilton Sandestin Beach can create custom menus for your next meeting or event. In addition to catering, other gourmet experiences can be arranged, including sunset cocktail receptions on the pool deck, gourmet coffee breaks and more.
Does Hilton Sandestin Beach provide technical equipment or services?
At Hilton Sandestin Beach, an on-site audiovisual team is available to provide technical support and services throughout your meeting, whether you need to project videos, set up a sound system for a band, or something in between. In addition to our AV team, we also offer a 106-seat tiered theater for presentations that require a large screen or a cinema-like environment.
Is there a Business Center at Hilton Sandestin Beach?
Yes. The Business Center at Hilton Sandestin Beach is equipped with both Macs and PCs, as well as printers. Charging stations with standard outlets and USB charging ports are also located throughout our meeting spaces, so event attendees can easily power up between sessions.
Can Hilton Sandestin Beach help me plan my meeting or event?
Yes! We will provide you with a dedicated on-site event manager to help arrange meeting spaces, plan coffee breaks, schedule transportation needs and more for the best possible event. We also assign every meeting planner a dedicated on-site resource who is available at all hours of the day during your event. Your on-site resource can help with on-the-go needs, like postponing coffee service when a keynote runs long, or planning a last minute dinner for VIP guests.
Can I ship items to Hilton Sandestin Beach before I arrive?
Yes! When shipping items to the resort, please use the address below:
Hilton Sandestin Beach
C/O [GUEST NAME]
4000 Sandestin Blvd.
South Miramar Beach, FL 32550

The cost for receiving/handling is as follows:
Boxes: $15
Display Cases/Crates: $25-$150 (varies by weight)
Pallets: $150-$300 (varies by weight)
When you're ready to receive your shipped item, call extension 40 from your in-room telephone or go to the bell stand located across from the hotel's front desk. Once requested, your item will be taken to the appropriate meeting room. Please note: the guest who requested the shipped items MUST be present to sign for the item. No deliveries will be dropped off in a meeting room without a signature.
Indoor & Outdoor Venues
How many people can Hilton Sandestin Beach accommodate for an event or conference?
Hilton Sandestin Beach can accommodate groups between 10 and 2,000 people for events of all sizes.
How many meeting venues does Hilton Sandestin Beach have?
Hilton Sandestin Beach has eight indoor meeting venues to choose from in Northwest Florida—all conveniently located in one building, just steps away from each other. Five unique outdoor spaces are also available, just outside our indoor venues. Outdoor venues include multiple different deck spaces for groups ranging in size, and an expansive beach area.
What outdoor venues are available at Hilton Sandestin Beach?
Hilton Sandestin Beach's five outdoor meeting venues include multiple different deck spaces for groups ranging in size (Sunrise Deck, Sunset Deck, Barefoot's Deck), The Veranda, and an expansive beach area.
Does Hilton Sandestin Beach have space for my attendees to check email and make phone calls during my event?
Our breakout rooms can be transformed into remote workspaces for attendees who need to check email, charge their devices or make phone calls during an event or conference. Other areas throughout the resort are also very conducive to work remotely.
Can I host a business meeting at one of the restaurants at Hilton Sandestin Beach? Are private dining spaces available?
At Hilton Sandestin Beach, we have six seasonal on-site dining venues, ranging from a beachside bar to a late-night lounge, and our AAA Four-Diamond steakhouse, Seagar's Prime Steaks & Seafood. Call today to reserve a private dining space for your next event—our private dining rooms at Seagar's are a popular option for VIP dinners, corporate celebrations, and parties.
How far in advance do I need to book event space at Hilton Sandestin Beach?
Call our sales managers today to inquire about available event dates, or fill out our online RFP.
Amenities & Accommodations
Is there free Wi-Fi for meetings and events at Hilton Sandestin Beach?
High-speed wireless Internet is available throughout the resort's meeting and event venues, as well as in all public areas, guest rooms and suites. Meeting planners can set up free Wi-Fi access with a unique passcode for guests and attendees to use during their event.
What activities are available for corporate retreats or large groups?
Meeting attendees enjoy spending time at Hilton Sandestin Beach because the property and surrounding area offer a variety of activities and entertainment. Groups love to partake in team building exercises and activities on our beautiful beach, relax in our on-site spa, or hit the links at four nearby golf courses. Outside the resort, event planners often plan outings on local fishing charters and boat cruises, or at nearby shopping and recreation centers, or natural attractions.
What type of accommodations are available for guests attending my meeting or event?
Hilton Sandestin Beach has 590 spacious accommodations for guests, including a variety of different rooms and suites. Each room offers premier amenities such as private balcony space, Hilton Serenity beds, beach-inspired decor and more.
Is Hilton Sandestin Beach kid friendly, if my event attendees chose to bring the family along?
Yes! Hilton Sandestin Beach is a family-friendly resort, with kid-centric amenities including in-room bunk beds, two outdoor pools and one indoor pool, and kid-friendly menus and dining options.
Transportation & Parking
How far is Hilton Sandestin Beach from the nearest airport?
Our South Walton meeting and event venue is 24 miles from Destin-Fort Walton Beach Airport (VPS), 40 miles from Northwest Florida Beaches International Airport (ECP) and 65 miles from Pensacola Regional Municipal Airport (PNS). Additional location information and directions can be found here.
Are transportation services available to and from the airport?
The Event Managers at Hilton Sandestin Beach can help meeting planners arrange transportation services for event attendees and guests. 
Is parking available at Hilton Sandestin Beach?
Hilton Sandestin Beach offers self parking for guests. Valet parking is also available for $25.00 per vehicle. Complimentary valet parking is available for guests with handicap permits. Accessible parking spaces for cars and vans are available in the self-parking facility.
A PLACE TO GATHER
Destin Voted "Best Beach" by the readers of USA Today!
Tripadvisor Travelers' Choice Award (2021)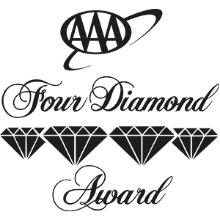 Traveler Review Award (2021)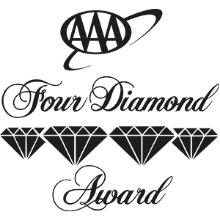 Four Diamond Restaurant (2000-2019)

Traveler Review Award (2021)